A piece of big news coming all the way for all fans, as yesterday Rob Liefeld's new feature film with his original comic character with the name 'Prophet, has taken a big step towards its preproduction phase, we know that production is on hold for now, but other significant decisions are being made meanwhile.
The film is all set up in Studio 8 to start with its development, not only this we also have the very talented Marc Guggenheim who is chosen to write the script for the film he has earlier worked with Arrowverse.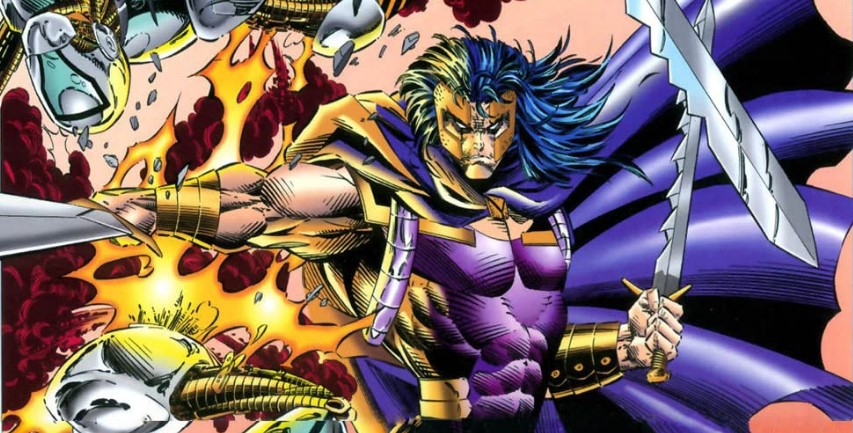 ROB LIEFELD ON MARC GUGGENHEIM 
Rob believes that Marc Guggenheim is the best man for this job; he says that he trusts Marc and his talent and that he will be the perfect person for the adaptation.
In an interview with Rob he also opened up about how hard it was to get Marc, he said that Marc is currently in a very competitive position in his career and everyone is eager to hire him because of his talent and skills; however, he was lucky enough to get him as Studio 8 secured Marc before he took onto any other project.
Rob added saying that Marc is well aware of the comic world and he is super excited to be on board with him after en numbered of meeting Marc has walked him through his vision for the video and Rob seems to be thrilled for fans to get their hands on it.
We are bound to see a sci-fi aspect in the movie, a person with superpowers in science fiction; this sounds like a new pitch.
MARC GUGGENHEIM ON PHROPHET
While March was in an interview about Legends of Tomorrow he also gave away some information about Prophet, according to him every superhero movie is different, characters are distinct, and stories are modified to make them authentic one much get into the deeper realms of the characters.
Marc said that his job is Taylor each movie different from the previous one and to do this,, one needs to discover what makes each characters different from each other.
We will keep fans updated on the latest news until then continue reading!