The real to life DC universe has gone into some entirely unfamiliar domain as of late, between The CW's multiverse-bowing Emergency on Infinite Earths hybrid, and news that Michael Keaton may come back to the job of Bruce Wayne/Batman in the forthcoming The Flash film. This has prompted theory among devotees of what other famous depictions of DC characters might return – including Keanu Reeves' faction exemplary interpretation of John Constantine.
With another Constantine film apparently being developed, it is not yet clear if Reeves will wind up featuring in the image – yet it seems as though Constantine's unique executive would proceed with the story. In an ongoing meeting with Slash Film, Constantine executive Francis Lawrence talked about his underlying designs for a spin-off, and how he would even return to the thought today.
What Francis Lawrence has said about the sequel?
I think we as a whole needed to do it. It was effective enough, Lawrence clarified. We needed to make a capable, more R-evaluated film. By dependable, I mean we'd make a film that wouldn't cost very as much as the first, which we thought would have been PG-13. We took a shot at the spin-off for some time. It was dubious to think of where to take it. What I truly preferred about the first was it was extremely close to the home story, so I thought it'd be a slip-up to become involved with the heavenly gobblygook. The possibility of an individual story was truly fascinating, and that was the hard thing to go over.
We have been discussing it as of late, Lawrence proceeded. It's constantly stayed with us all since we as a whole love the film, and particularly understanding there's a genuine clique following for this film, it'd be amusing to make. Keanu, Akiva, and I have really discussed it.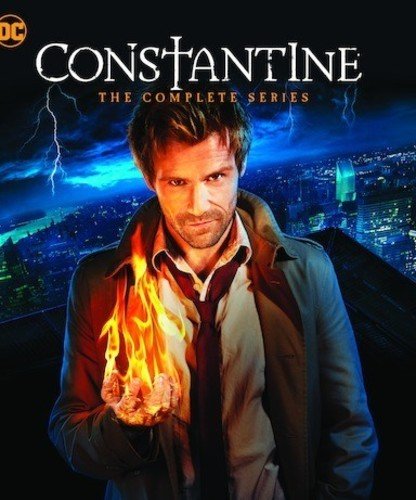 source: amazon
As Lawrence focused on, it absolutely wouldn't be difficult to bring back Reeves' Constantine in the current DC multiverse, in spite of the fact that he's hazy if that will really occur.
Tragically, I don't recall who has it, yet with all these common universes that exist now, with Constantine being a piece of Vertigo, which is a piece of DC, individuals have plans for these mutual universes, Lawrence included. You know, conceivably various Constantines and things like that.
At this moment, we don't have that character accessible to us for TV or films, which is a bummer. We as a whole explored it, yet I believe it's sort of insane when you have Keanu, who couldn't imagine anything better than to do another Constantine, and us needing to do another Constantine and individuals resemble, Uh, no, we got different plans. We'll see what occurs.