The streaming giant Netflix is trying to make its subscribers Halloween more scary and fun. The streaming giant is planning on launching a new horror film titled His House on its platform around Halloween. Here is everything we know about the upcoming horror film, His House, arriving on the broadcasting giant around Halloween.
His House: When Is The Horror Film Arriving On Netflix?
The broadcasting giant is trying to add fun to trick and treat during the upcoming Halloween weekend. Netflix is debuting a horror film titled His House soon on its platform. The horror film, His House, will arrive on the broadcasting giant's platform on October 30 this year.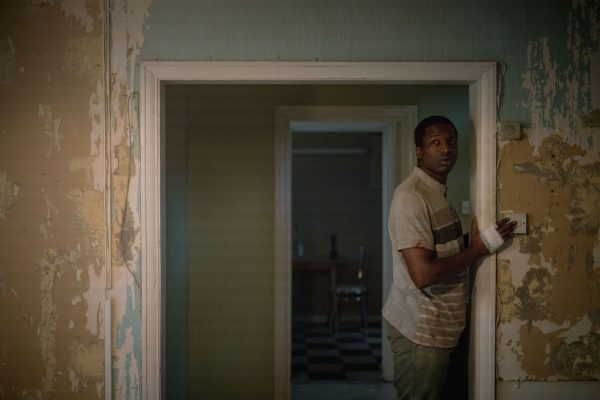 source: collider.com
His House: What Is The Premise Of The Upcoming Horror Film?
The upcoming horror film, His House, would revolve around a young couple who have escaped war-torn South Sudan. From Sudan, the couple runs away and arrives in the United Kingdom. On reaching the United Kingdom, the young couple has been put up at a detention center. From there, they later shift to their own house. The home the couple is allotted a rundown council house and have unfriendly and unwelcoming neighbors. As the young start living in their new home, they realize that something sinister is lurking there. Due to their legal status, the couple is grateful for what they have been provided and cannot leave the haunted house.
The makers of the film are trying to address the devastating problems of reality through horror.
His House: Who Are The Part Of The Film?
The upcoming horror film, His House, will star Wunmi Mosaku and Sope Dirisu in the lead roles. Matt Smith will also be seen in His House. Remi Weekes is making his directorial debut through this movie.
His House: Remi Weekes On His Upcoming Horror Film
While talking about his upcoming horror film, His House, director Remi Weekes said that he grew up in London and came from an ethnically diverse background. During his growing up years, Remi experienced being unwelcomed in the country and saw how an immigrant finds it difficult to find his way in a new country. The concept of His House comes from Remi's experiences.
His House will arrive on Netflix on October 30.