Sticky notes are indispensable stationery that can double up as to-do lists, reminders, and more. But like all other necessary business resources, they've also been digitized.
Also known as Post-It-Notes, these are a convenient way to jot down information and keep it secure to access it later quickly. The trouble is that they can end up stuck all over your computer monitor or desk, making for a messy workspace.
Of course, efficiency and productivity reign supreme wherever paper sticky notes are appropriately used. And it's no different for their digital version!
So, naturally, software companies and app developers turned their attention to sticky notes, hoping to help businesses streamline their operations and improve collaboration without wasting paper.
Now, you no longer have to worry about losing those sticky notes and the vital information they contain. Instead, with online digital sticky notes, you can easily collaborate with remote teams and leave messages and info without worrying that they'll lose the papers.
So if your team members are distributed or remote, online digital sticky notes are a reliable way to store critical project-related information for them.
Here are some more benefits of using online digital sticky notes for your business:
Access Your Notes Anywhere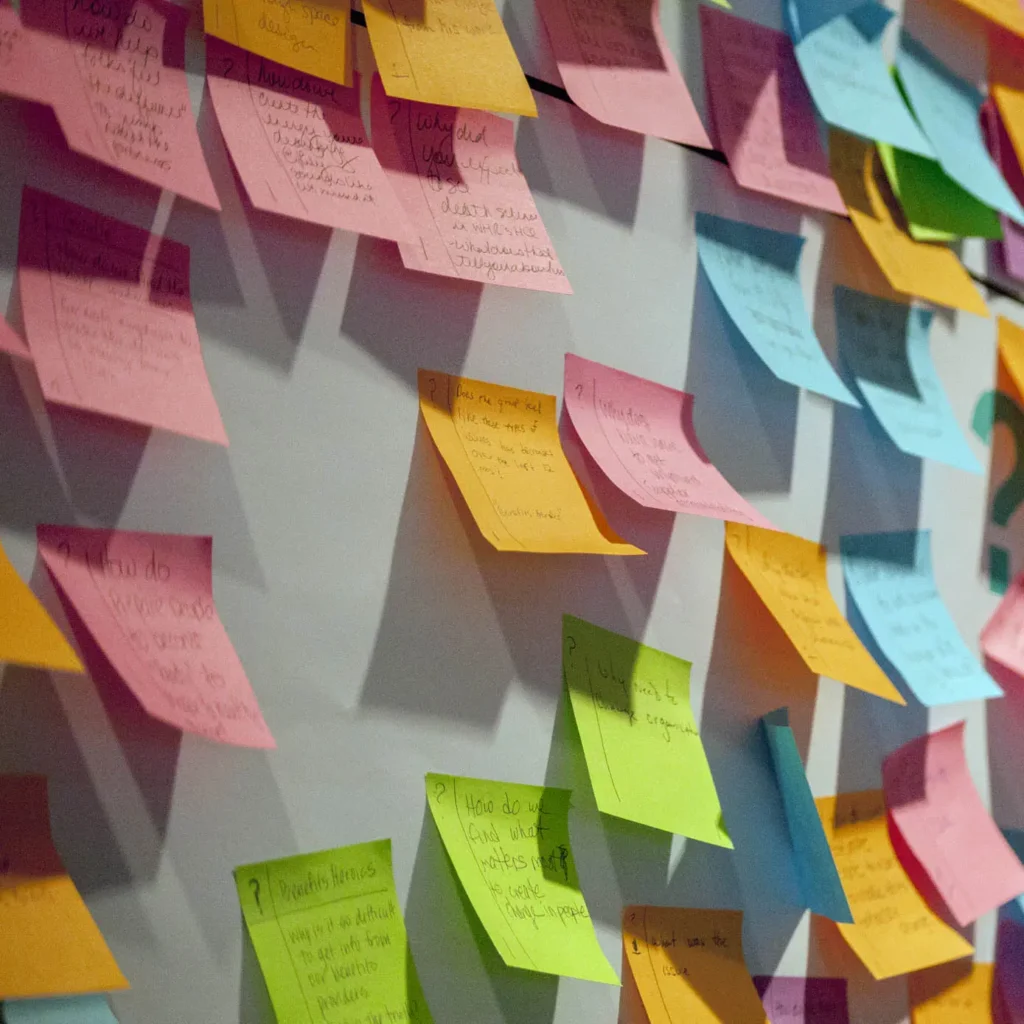 Paper sticky notes are good until you forget about them, and it gets even worse when they get misplaced or lost. On the other hand, digital sticky notes are stored in the cloud, so you can easily take them with you anywhere you go.
You can effortlessly access the same info irrespective of wherever you are by simply bringing your tablet or laptop, logging into your account using a trusted device. This can be very convenient for those who work from home or often travel for work and fear misplacing important data.
Leaving the sticky notes at your office desk can be frustrating if you plan to work remotely for the next few days. However, digital sticky notes allow you to stay updated and have all the relevant information at hand from your home office and your shared workspace.
Keep Your Notes Organized
Suppose your notice board is filled with sticky notes in all colors and sizes. In that case, the chances are that data organization is going to be difficult.
Even when provided Google-like searches abilities, employees still spend 23% of their time on average searching for information. That's a massive waste of time and points to disorganized workspaces.
Cluttered desks are usually littered with sticky notes with info that is no longer legible. It can be challenging to make sense of the inefficiency since you no longer understand where other pieces of information are or which of the notes are out-of-date.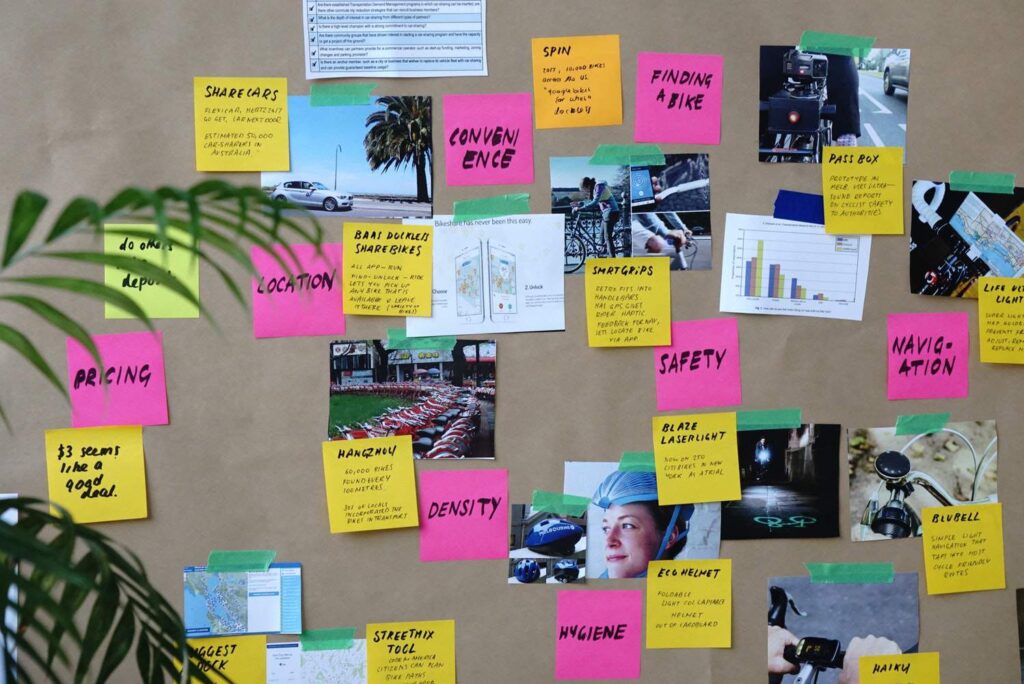 This is where digital sticky notes come in handy. With digital sticky notes, you can keep details, numbers, instructions, and other data organized and managed as they should be. Also, the virtual sticky notes allow you to create categories for structuring as well as create sticky note clouds.
Use Your Notes How You Like
Your notes and information should make sense to you. So, suppose you want your notes to be color-coded to remember their prominence and priority. In that case, you have to buy sticky notes in different colors.
With digital sticky notes, you get the ability to color-code your notes and even use the font you want. Or, if you want the text/headings to be bold or larger, that's also doable.
This is where online digital sticky notes shine. Online digital sticky notes allow you to customize and tailor the functions precisely how you prefer. Also, suppose you have a file, image, or even a to-do list related to your online digital sticky note. Then, you can effortlessly attach those and ensure that all your essential information is saved accurately.
Use Notes For Brainstorming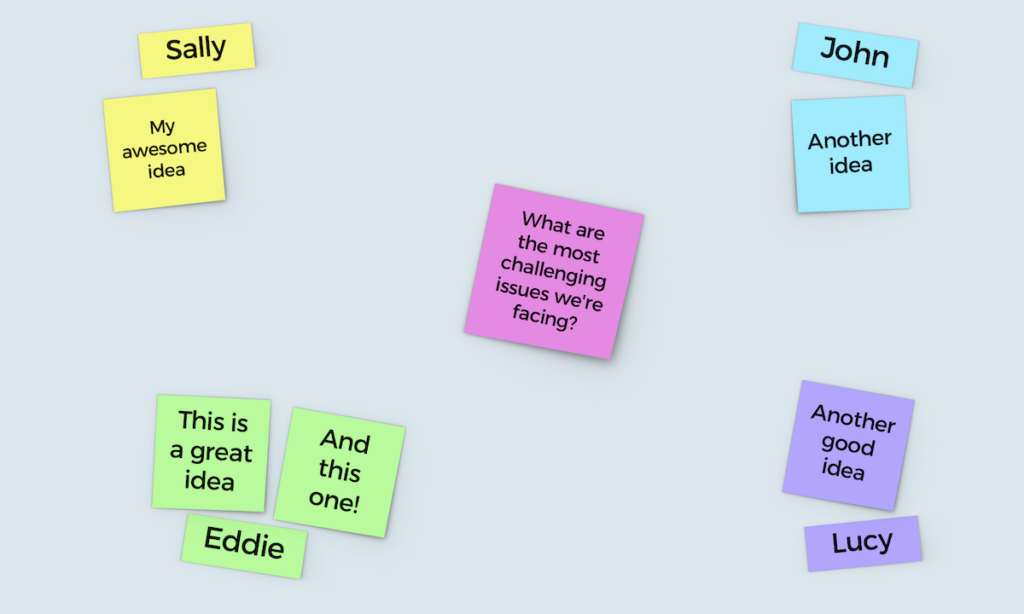 Digital sticky notes make it easier to communicate and exchange files amongst teams. But they also help the members process things faster and better as compared to manual transcription.
You can find various online digital sticky notes as well as brainstorming apps. However, all of them may not work well as part of online meetings. The appeal of online digital sticky notes is that they serve as a persuasive and attention-grabbing tool for communication.
You can use online digital sticky notes for your meeting spaces that let you generate plans and share notes. In addition, you can even leverage these online notes to unify information and create presentations.
Also, others can bring in and compile their messages with team members to collaborate while keeping a record of them. This, in turn, allows anyone on that team to access it easily. Therefore, digital sticky notes are an efficient way to communicate ideas during a brainstorming session, build affinities on affinity maps, and arrange/organize tasks on a roadmap.
So, next time when you want to brainstorm a new product, flesh out ideas or align everyone on online whiteboards, use a stack of online digital sticky notes to get the job done.
Ensure Seamless Team Collaboration
A practical way to give suggestions or feedback on a document is by putting a post-it with notes on it on top of it. And this is no different in an online setting. Online digital sticky notes enable quick feedback. You can also use the @mention feature to ensure that the right person comprehends your notes.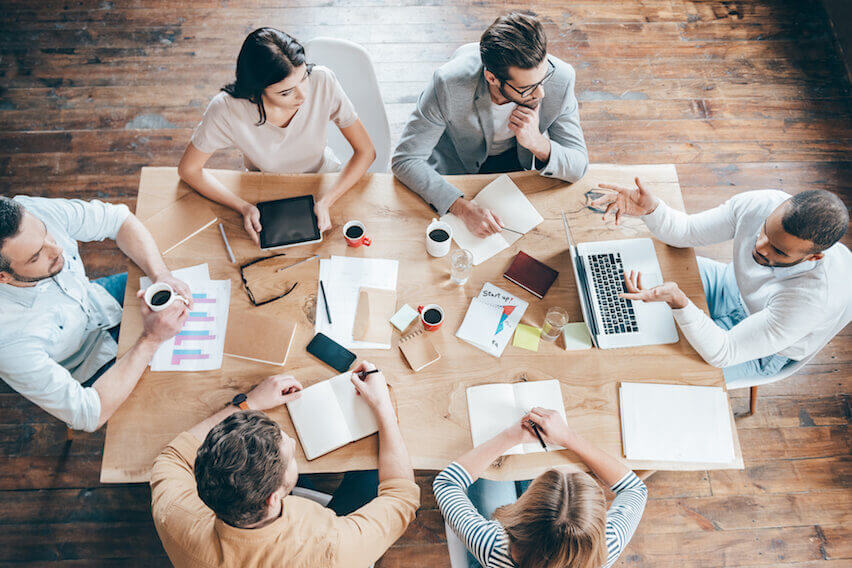 You can also share the virtual sticky notes seamlessly, which ensures effective collaboration and coordination. Moreover, you can easily integrate online sticky notes into your online whiteboard with a few clicks.
Also, customize the size and color as you prefer, and exchange your notes with the team, working in real-time.
Wrapping Up
57% of the employees in the United States admit to jotting down work passwords on a sticky note, and 66% of them have misplaced their sticky notes. With online digital sticky notes, never lose your ideas on online whiteboards. Auto-save across multiple devices access your notes anytime and anywhere.
With online digital sticky notes, the options are unlimited. Anytime you want to collaborate with a colleague virtually or share an idea – online digital sticky notes can help you get your message across effortlessly.