Being a sports fan and a passionate supporter of a team is an amazing feeling. Watching the games and cheering on for the players on the field does not make sense for those who are not into sports, while those who are live for the big games. Sports have always been incredibly popular all over the world. From the ancient times and the first Olympic Games held in Ancient Greece to modern times, feats of strength and competing in various sporting and physical disciplines captured the attention and minds of the masses as they cheered on, and placed an occasional wager. In the year 2023 sports are an incredibly popular industry, and it can even be argued that they are comprised of multiple, interconnected industries that come together to give us what we now refer to as simply "sport".
Between the numerous sports, both team and individual, as well as the many competitions, leagues, and cups that are going on at any given moment, it can be challenging and difficult to focus on a single thing. Unless one grows up as a fan of a sport or a team, it may be problematic to pick a side to root for and eventually start stressing about if they lose. Be that as it may, there has actually never been a better time to start following sports. The sheer abundance of places to go for your daily sports fun is incredible, and there is not really a single type of place to do it either. From sports channels and sports columns to blogs and vlogs, you can have it all. However, the most popular type of media for fans right now are podcasts. Just like with many other entertainment branches, the podcast has taken over as the go-to content for the fans to listen to, learn from, and laugh at. In this article we talk about the top sports podcast destinations with which you can increase your sporting knowledge.
1. The Ringer NBA Show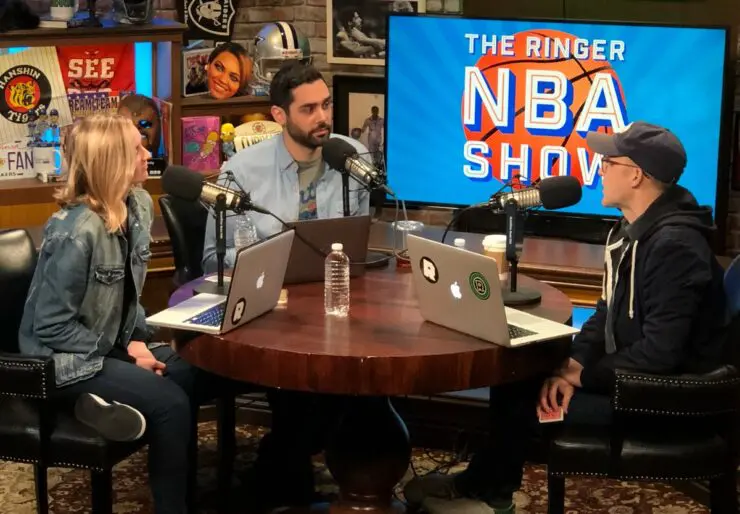 Let us start with the game of basketball and one of the most popular sports podcast right now. The Ringer Podcast Network has numerous different podcasts to offer, but it is their NBA Show that is by far the most popular. The best thing about it is the fact that it runs even in the offseason, a dull period of a few months without any NBA basketball. The commentators rotate and there are frequent guests who have all the juicy stories from the world of professional basketball, both current and from the past. If you want fun as well as true basketball info, look no further than The Ringer. It actually partners with the NBA and StateFarm, if you were wondering how serious the production and the whole premise is.
2. Talkin' Baseball
It is right there in the title. If you want to listen to some baseball talk, particularly the MLB, this is the place to be. The commentator trio of Jake Storiale, Trevor Plouffe, and Jimmy O'Brien is entertaining, fun, and most importantly knowledgeable when it comes to the sport. Many different takes, predictions, and insider info awaits the listeners. The podcast is a part of the Jomboy Media, popular thanks to their YouTube channel, and it is presented by SeatGeek.
3. The ETC with Kevin Durant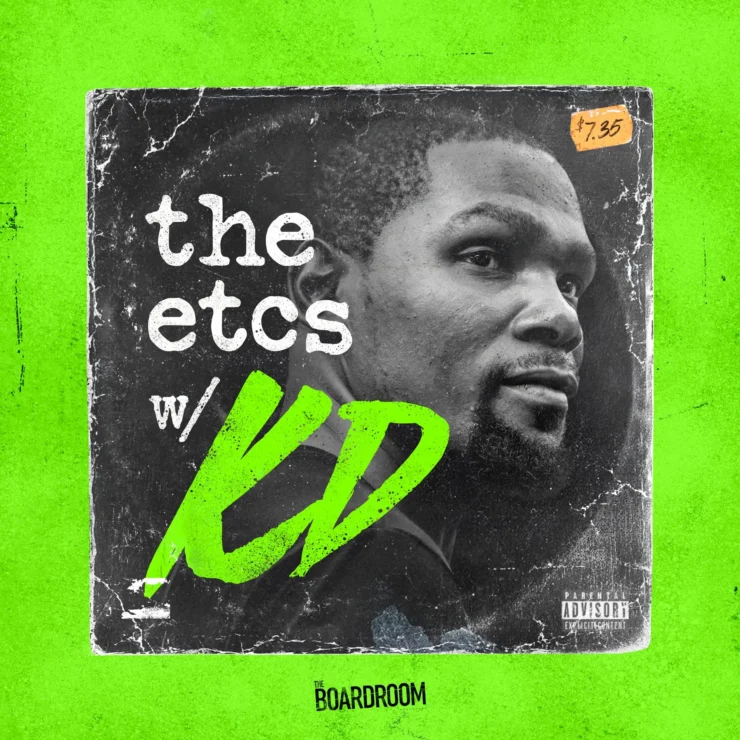 Yes, the same Kevin Durant who is a certified first-ballot Basketball Hall of Fame inductee, when the time for that comes of course. Being KD has its perks when talking basketball is concerned. There is hardly anyone more right for the job than an NBA champion, Finals MVP, regular season MVP, and All-Star. He brings a fresh new guest almost every episode, usually current or retired NBA players. Sometimes however, it is not a fellow basketball player at all. You can expect him to regularly sit down with JJ Redick, Kyrie Irving, and none other than Charles Barkley. The episode usually lasts an hour and it is full of lighthearted banter as well as serious ball talk.
4. Hotboxin' with Mike Tyson
Iron Mike has proven that he is much more than a boxing legend and one of the most well-known athletes of all time. His entertainment talents and persona transcend the world of sports, which is why he has managed to establish himself as a showbiz icon too. His cameos in movies like The Hangover proved his comedic talent, but now he hosts a truth-digging podcast that has taken the world by storm. He has so far interviewed some of the greatest names in boxing, like Sugar Ray Leonard, as well as celebrities like the rapper Waka Flocka Flame. You never know whom Mike will interview next for some boxing talk as well as personal questions and views.
5. The Bill Simons Podcast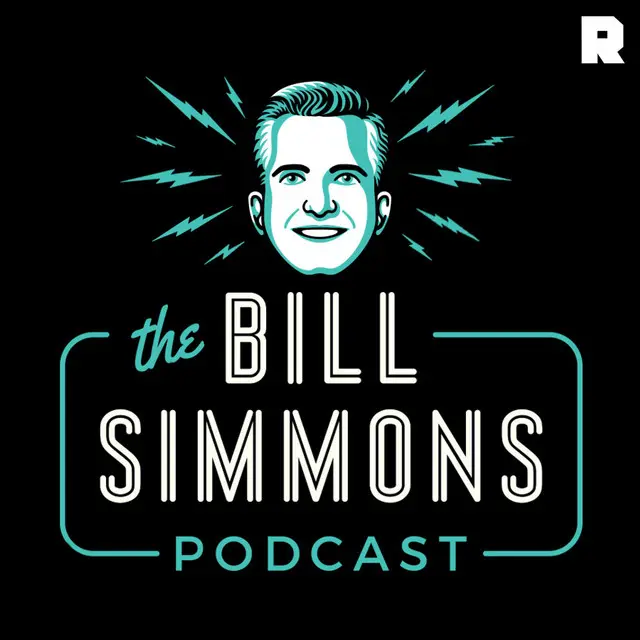 A list of top sports podcasts without the great Bill Simmons? We don't think so. What else do you need to hear about him, his takes and talent, or his podcast to convince you to listen to every episode? This show is the real deal for any sports fan who does not mind spending two hours with some honest, in-depth sports talk and one of the greatest names in sports media. Celebrity interviews? Check. Guests from the world of sports? Check. Gambling talk and odds? You bet. If you want a podcast that encompasses everything that sports culture is about, which often goes much further than the actual sports, Simmons is the guy for you.
6. The Draymond Green Show
Who better to host a podcast and talk about the state of the NBA and all of its starts than one of the most controversial players ever? The three-time NBA champion and four-time NBA All-Star with the Golden State Warriors is currently playing in the Finals yet again, this time against the Boston Celtics, and the series is tied with two game apiece. In-between the games and practices however, Green has more than enough time for his ultra-popular, on-the-rise podcast that brings us his charisma, unapologetic attitude, and some juicy insider bits. He speaks about anyone and anything that interest him and gives us unfiltered views on music, tech, entertainment, and basketball of course. He has guests too, of course. The episodes drop Wednesdays and offer a weekly insight into one of the most peculiar minds in modern basketball. Green is also a recurring guest on NBA on TNT and a future analyst with a guaranteed contract with TNT, if you needed any more reason to listen to his podcast.