Ready or Not directors confirm that they will do Scream 5, with David Arquette repeating his role as Dewey Riley in previous films
The actor returns to this slasher universe to play the character who gave life in the original saga. This has been confirmed by Spyglass Media Group, which is in charge of this delivery.
It was in 2011 when we last saw David Arquette play agent Dewey Riley when Scream 4 hit the big screen. Almost 10 years later, Arquette puts on his police uniform again – and will probably leave his mustache – to once again play his character in Scream 5. This has been confirmed by Spyglass Media Group, which is in charge of producing this new delivery of the slasher saga The Wes Craven classic returns to us.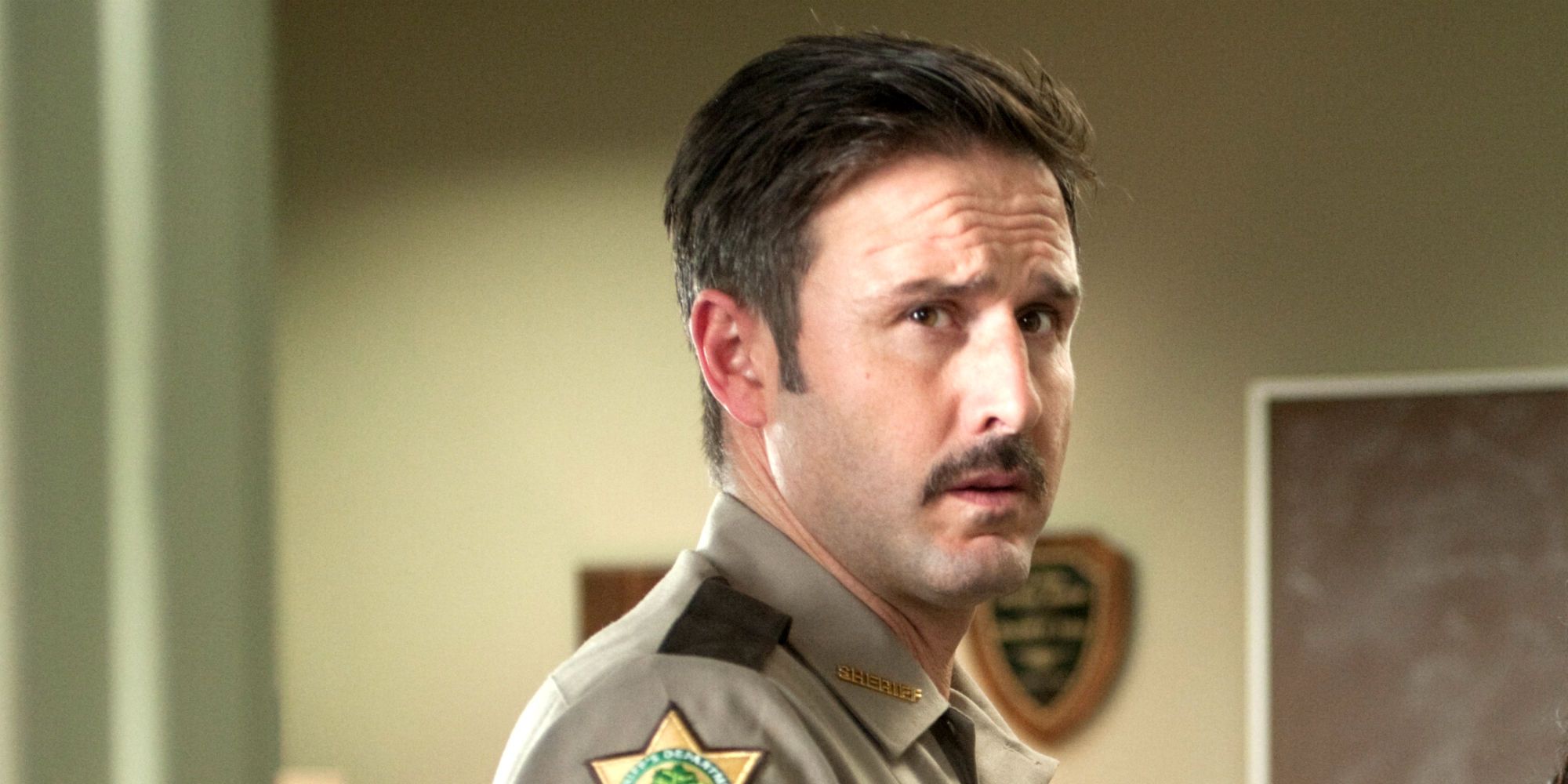 The actor is himself glad to reprise his roles:
While Neve Campbell is in negotiations to revive Sidney Prescott, David Arquette's name is the first of the original cast that is confirmed to be part of the cast. The actor himself has wanted to echo his arrival once again at Scream."Scream has represented a huge part of my life, and for both fans and me, I hope to honor Wes Craven's legacy."
What do we know about the plot?
At the moment nothing has been published related to the plot of this fifth installment/reboot, but it has been confirmed that James Vanderbilt ('Zodiac', 'The Amazing Spider-Man') and Guy Busick ('Wedding night', ' Castle Rock ') are in charge of the script of a film that also has the return of the architect of the saga, Kevin Williamson, as executive producer.