Once upon a time, when someone received socks as gifts, they looked down upon them. However, people have more positive views towards socks with time and social media. Even large organizations have woken up to the fact and are using custom socks with logos for brand awareness, team-building, and building customer loyalty. Go through the blog if you are an entrepreneur or business and looking for effective budget-friendly marketing methods.
What are custom socks with logos?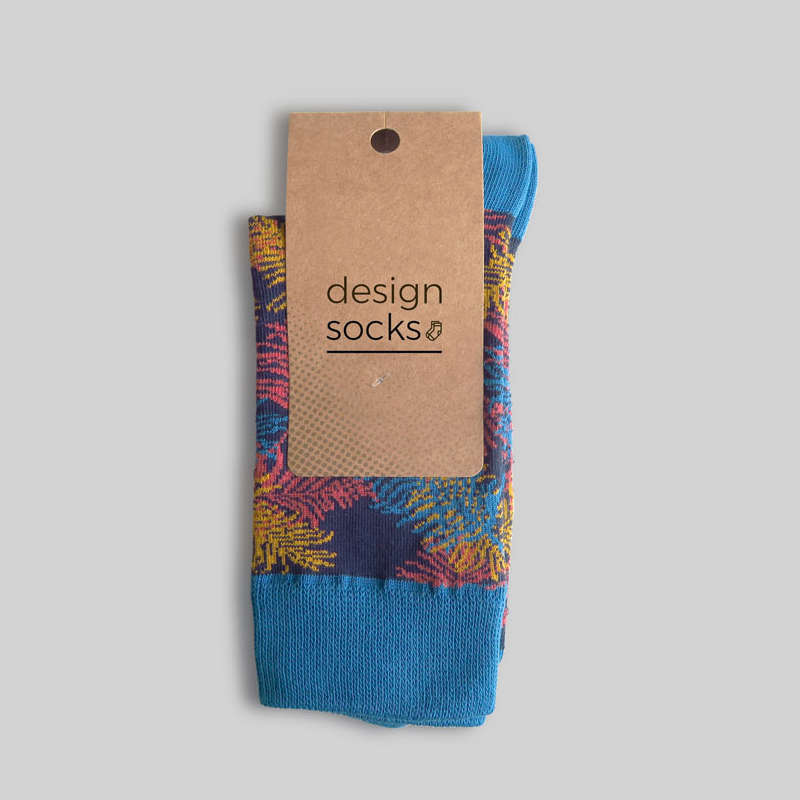 Socks customized with your organization or NGO logo for promotional purposes or giveaways are custom logo socks.
Unique items: People are used to getting pens, diaries, t-shirts, but custom socks are items most people are not expecting to receive. It has a novelty factor making it a unique promotional medium.
Effective advertisement: Putting your logo on them is an effective advertising method because when people wear them, they form a sensory bond with your company. Other advertising methods like pamphlets, banners, and ads are passive mediums.
Build customer loyalty: Giving away logo socks helps retain old customers and get new customers. Giving away a helpful product creates reciprocity, and people want to return the favor.
Motivate employees: When employees wear logo socks, it creates a sense of belonging; they feel part of a more significant cause. It embodies a sense of team spirit and motivates employees to work harder.
Fit for every occasion: They are an item every person needs, and they are a suitable gift for every occasion like Christmas, Halloween, St. Patrick's Day.
Budget-friendly: One of every marketing manager's most significant budget issues. Most of the methods are costly and don't have substantial ROIs. However, custom logo socks are budget-friendly and provide better ROIs than most methods. The average lifespan of high-quality logo socks is around eighteen months and approximately 3000 impressions.
Now that you understand the benefits, let's dive into the various methods you can use to put your logo on socks: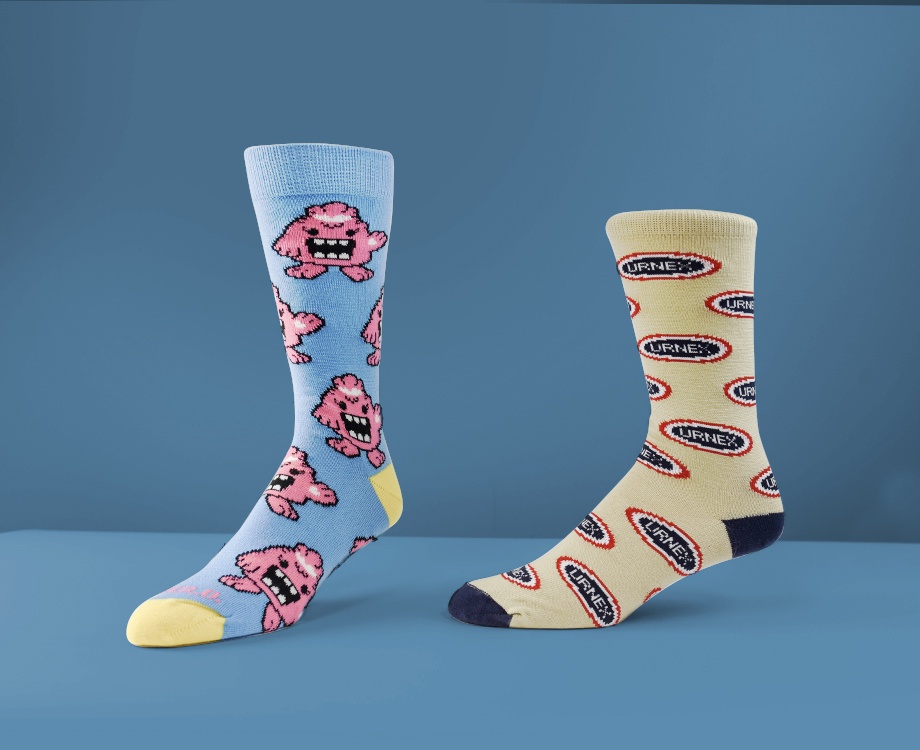 Heat transfer: The logo is first printed on the transfer paper using a laser or inkjet printer. The next step involves placing the paper on the socks and using heat and pressure to print the logo on them. The pressure and heat vary according to materials, and manufacturers use regulation methods to control them. They remove the transfer heat press head after the heating cycle ends; the process is complete at this point. Manufacturers use two types of transfer papers: Light papers for white and light gray socks and dark paper for colored ones.
Knitting: In this process a computer program is used for controlling needle movements using optical sensors. The logo is directly knitted into them, and they are quite durable; they last till the lifespan of them. Manufacturers adjust the size and position of the logo according to sock length.
Printing: It is commonly known as sublimation printing and is quite similar to heat transfer. The process involves sublimation paper that works differently from heat transfer paper. Here, inks turn solid to gas and embed into the socks when heated. It turns back again to solid after cooling, creating the logo. The logo is plain to touch and doesn't add any layers to the fabric; you can't tell the difference between the logo and the rest of the sock by touching. The process is durable, and the logo lasts until they last.
Embroidering: In this process, manufacturers stitch the logo into the socks; it is durable and lasts until their lifespan of them. However, it needs thicker fabric and is slightly expensive. You can choose this method for high-valued clients because it gives socks a solid and professional feel.
Grip logo: This method is entirely different from other mentioned methods because of the logo placement. Here, manufacturers add rubber grip logs to the soles of the socks, making them anti-slip. These socks are ideal for doing gentle activities like yoga, which other people will also notice.
How to use custom logo socks for brand awareness: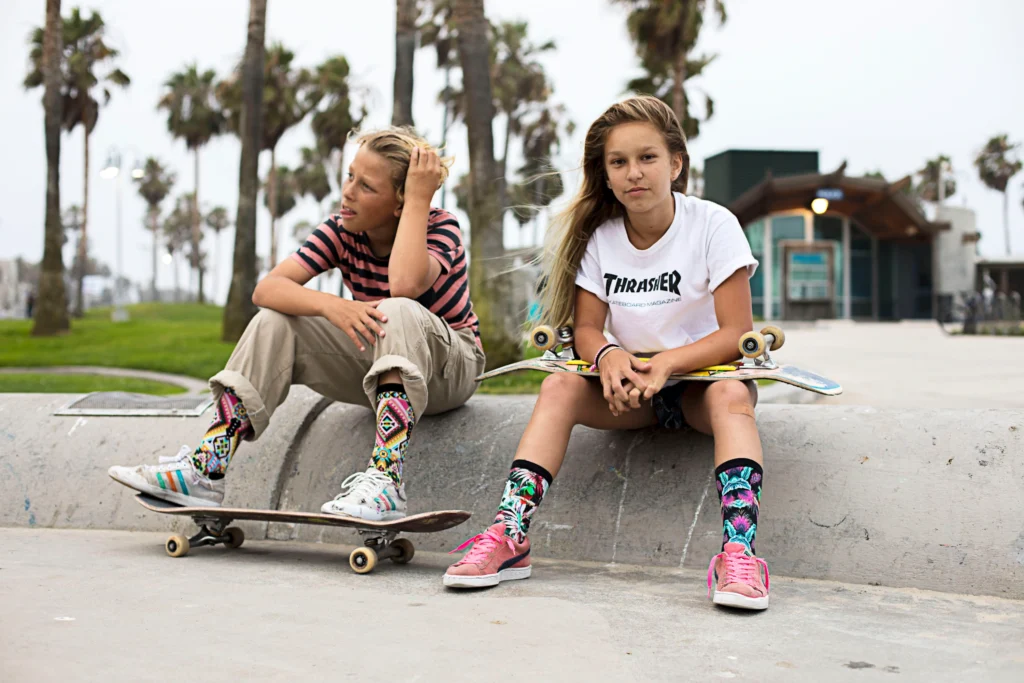 Giveaways: You can give custom socks with logos at every opportunity you can get to customers. However, you want to balance; otherwise, people will start associating your company with free stuff.
Achieving a target: Whenever your employees reach any target or have anniversaries, you can gift them.
Trade Shows: People gather in large numbers at tradeshows and public events; it's an opportunity for you to grow awareness.
To clients and vendors: You can give them souvenirs whenever you interact with your clients and vendors in a meeting.
Social media: Ask people to post pictures of them with your logo socks and tag your business. Social media is the fastest and one of the most effective ways to increase visibility.
Where to order custom socks with logos:
It would help if you had high-quality socks when you give away logo socks because they extend your brand image, and cheap socks will hamper your business identity. EverLighten has helped large and small companies, NGOs, NBA teams, social media influencers grow their brand following with custom logo socks for over eighteen years.