The third season of the Danish post-apocalyptic drama The Raines launched on Netflix earlier this month, and it was another action-packed season, as Rasmus replaced his sister Simone as his sister, patting him against her.
Fans of the series have already watched the final season and are now desperate for another run, even though the final episodes of the play seem to have loose ends.
Are we going to see the fourth season of The Rain?
The third rainy season saw Rasmus cope after becoming infected with the virus, which occurs through the rain. He wanted to find a solution to save the rest of humanity, but his sister Simone worried that he might do more harm than good.
The third season consisted of six episodes, with a shocking reveal in the final episode that sparked new hope for the survivors. But Simone and the other survivors had to be prepared to put themselves in danger when Rasmus, who had his own agenda, approached.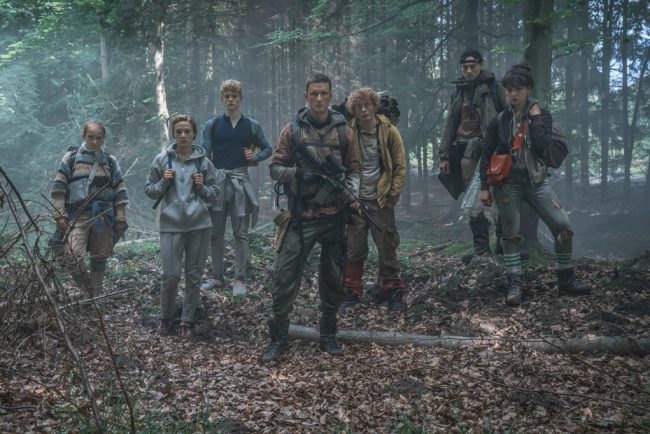 The expected release date of The Rain season 4:
The creators of the show had already revealed that installment 3 was the end of the show, so there is no news on the planned release date for season 4. Still, given the coincidence of the show's plot that coincides with the epidemic. recent, producers can test the fourth installment.
Now, looking at the dates of the previous installment, the average time between the three seasons was 11 months. So, predicting that count, the expected release date for Season 4 can arrive somewhere in 2022.
What can we see in the fourth season of The Rain?
In theory, The Rain Season 4 would focus on developing Simone as a true leader. She is a mild-mannered person for the entirety of the first three seasons, mainly because she was tasked with caring for her younger brother, who repeatedly proves that she needs guidance.
As mentioned above, The Rain season 3 kills many of the main characters, suggesting that Simone will naturally become the main narrative focus, even if she is not a strict warrior, the prototype of so many post-apocalyptic productions.
The cast members of The Rain:
Alba August as Simone Andersen
Mikkel Følsgaard as Martin
Lucas Lynggaard Tønnesen as Rasmus Andersen
Lukas Løkken as Patrick
Sonny Lindberg as Jean
Jessica Dinnage as Lea
Angela Bundalovic as Beatrice