When season 3 of Netflix's series Stranger Things released, many fans binge-watch it in just one day. It blows everyone's mind with so much suspense and again ends with a cliffhanger. Then Netflix announced that the supernatural series is renewed for season 4, but the story of the series will conclude with it. So the third season was very tough for the character of Eleven as she lost her powers and then left Hawkins. Now fans are thinking what will happen to her in season 4?
So below are all the details about it, keep reading:
Eleven In Season 4
In the third season, Eleven, played by Millie Bobby Brown, has faced many difficulties, while fighting with the mind slayer she lost all her powers. In the previous seasons, she managed to beat him with her powers, but now she dont has it. When Mind Slayer attacked Eleven, he left a piece of him in her leg, and then she used her powers to remove it, and she succeeds but lost her powers, and it looks like the Mind Slayer took the powers from her.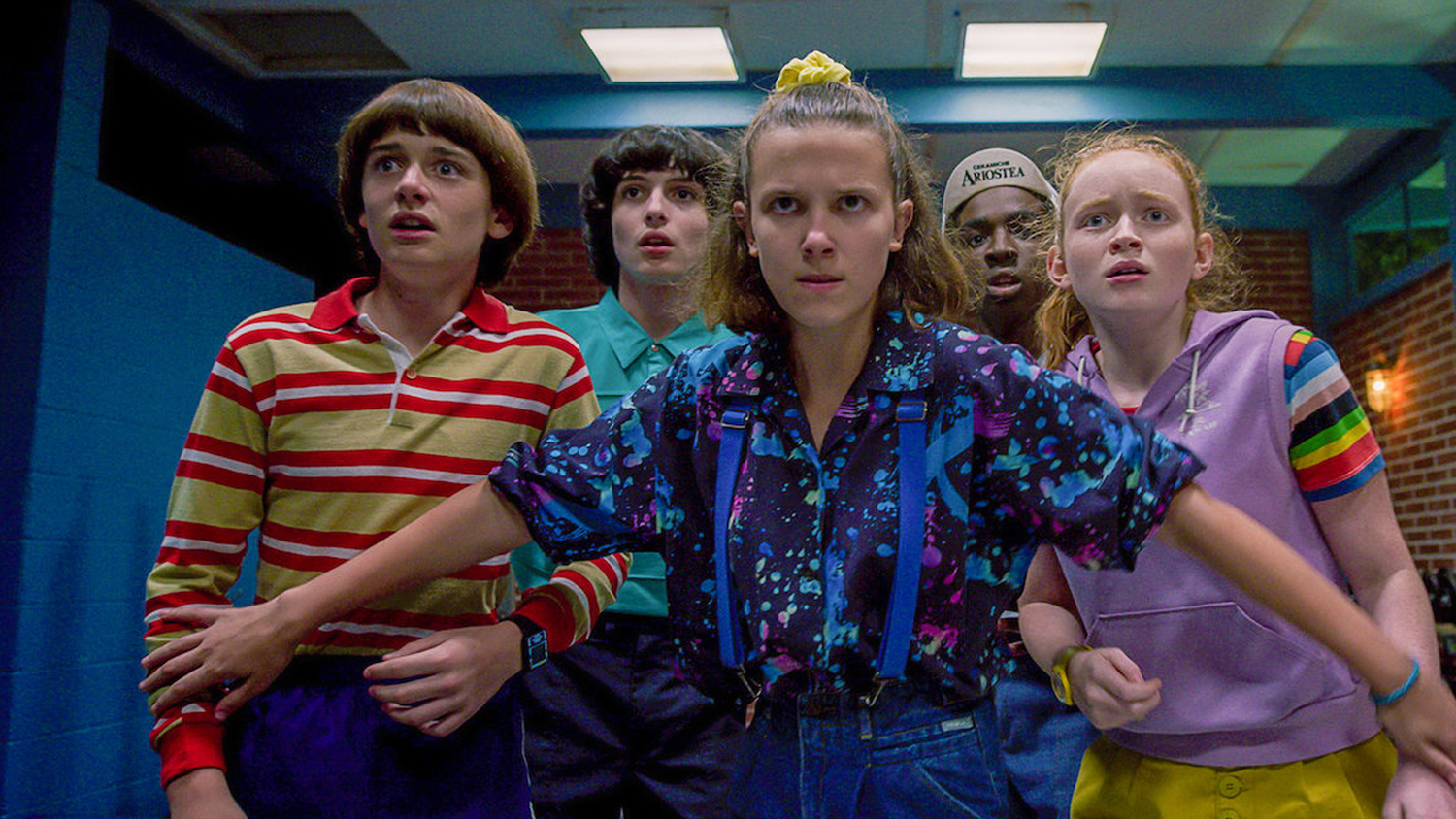 Then, in the end, it looked like in season that Hopper is dead, so she had to left Hawkins and taken in by the Byers family. Now she is far from her boyfriend Mike. So season 4 is going to be tougher for Eleven. We can expect that she will get her powers in the new season. Earlier, Brown talked about her character's fate in season 4, so she said that 'I believe Eleven is powerful with and without powers, so I think that's forever an exciting journey to explore further.'
Trailer For Season 4
Netflix released a small teaser for season 4 of Stranger Things on Valentine's day, have a look:
Other Details
Alongside Millie Bobby Brown, we will see these stars in season 4: Winona Ryder as Joyce Byers, Finn Wolfhard as Mike Wheeler, David Harbour as Jim Hopper, Gaten Matarazzo as Dustin Henderson, Noah Schnapp as Will Byers, Caleb McLaughlin as Lucas Sinclair, Natalia Dyer as Nancy Wheeler, Joe Keery as Steve Harrington, Charlie Heaton as Jonathan Byers, Priah Ferguson as Erica Sinclair, and more
The fourth season is going to be very frightening, according to Duffer Brothers. We will see Jim Hopper returning as he is alive and held in a Russian prison. We can see his backstory in the fourth season. The Mind Slayer will return to take revenge and trying to invade Hawkins again.