Here is all that we need to know about the second season of Made in Abyss!
There are a lot of people out there who are absolutely in love with the various manga series that has been put out to the world from Japan. One such among them is Made in Abyss, a highly popular animated series that everyone is eager to know about.
After people watched the first installment of the animated show, they can not help but be awestruck about it. As of right now, fans are so hungry for updates and ready to grasp anything that might come their way regarding the second season of Made in Abyss.
Has the series been renewed yet for a second installment?
Well, it is quite disappointing that the series has not been renewed yet for a second season yet. I mean, it should have, given the positive feedback from both the audience as well as the critics that it garnered and of course, the amount of money that came in with it was priceless.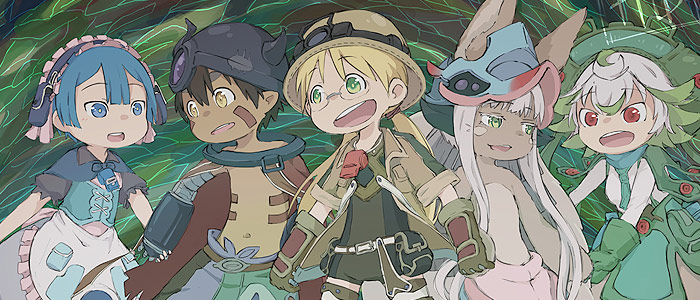 It just has to get renewed for a second season because only a fool would cancel a show when it is at its peak time. Although, there is nothing to worry about because we know in our hearts, it will get a green light soon enough.
Back in the first season, all the viewers were left at a cliffhanger, directly staying the fact that there will be a second season. And let us be honest, no one puts a cliffhanger at the end of an installment unless they want to renew it for some fresh batch of episodes.
What do we know about the cast members of Made in Abyss season 2!
Well, all this while, it is not confirmed whether the same cast will return for the second season too, or will there be a change in it. Also, it has been updated to the fans that some sort of New Faces are going to appear for the upcoming season, but then again, people do not have many updates regarding who might all these be.
Before making any sorts of predictions, it would be better if we just wait for an official confirmation first. If we get it soon, there will be no issues guessing what might be in store for us in the second season of Made in Abyss.