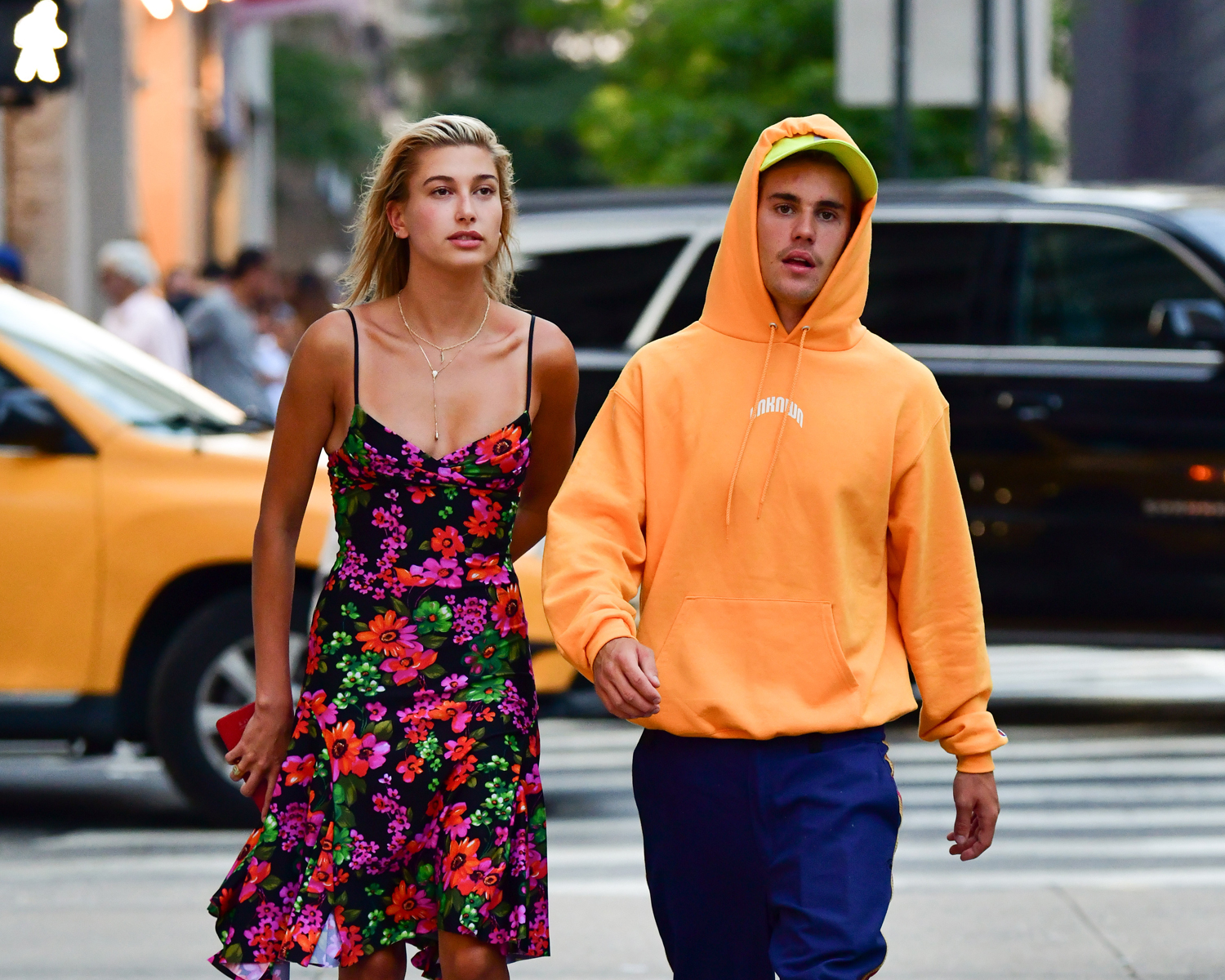 During the ongoing lockdown due to the spread of The Corona Virus, celebrity couple Justin Bieber and his wife Hailey Baldwin have started their series The Biebers On Watch. On Friday, May 8, the couple went live on Instagram to do a fun question and answers session with their followers.
Justin's Struggle With Lyme Disease
In the session, Justin discussed his struggle with Lyme's Disease. Lyme Disease is difficult to diagnose. The Canadian singer discussed his struggle and experience with the disease. He revealed how the condition caused him anxiety and he also suffered from some physical changes like having adult acne.
Hailey, The Protective Wife 
Justin's wife Hailey Baldwin was quick to jump to his defense. She said, "Obviously it's been a challenging process, it's hard to be in the public eye and have people pick on you, for suddenly having adult-onset acne breakouts…not to make it a sob story."
She added "He's working on it! It's not his fault. After having perfect skin his whole teenage life, he is working on it. When we were in LA he was seeing a dermatologist…so leave him alone."
Credit To Faith 
Justin has credited his Christian faith as it helped him to cope up during the difficult phase of his life. The singer said  "I always like to remember that God is in control, so I like to surrender my anxiety to him…it can be hard to remember sometimes. It tends to help me feel more comforted and secure."
Hailey has been by Justin's side during his struggle. She has stood with him like a rock.