We know that advanced technology has changed the way of thinking and habits of people. We would all rather stay at home and spend some time on social media. Despite that, movies, TV shows, and games are also entertaining and relaxing activities. However, doing it all the time can become monotonous sooner or later. That is the reason why you should change the way you spend your free time.
Who says that restaurants and bars are the only places where you can go with your friends? If you want to experience an adrenaline rush and have a wonderful time with your friends, then airsoft can be a great choice.
Generally speaking, people that participate in airsoft often focus on two different things. First of all, they want to ensure that their strategy is going to ensure victory. On the other hand, they would focus on finding guns that can allow them to be accurate when playing. Without any doubt, these two factors directly influence your success. However, the clothes that you wear also matters.
Why is clothing so important? For starters, you will feel comfortable while running and shooting. Despite that, inappropriate clothes are not going to protect you from BBs and scrapes. Because of that, it is essential to pick the right clothing in order to achieve this game to the fullest.
Unfortunately, people often make mistakes. That is the reason why we want to provide you with tips on how to choose the right clothing for airsoft. Let's go!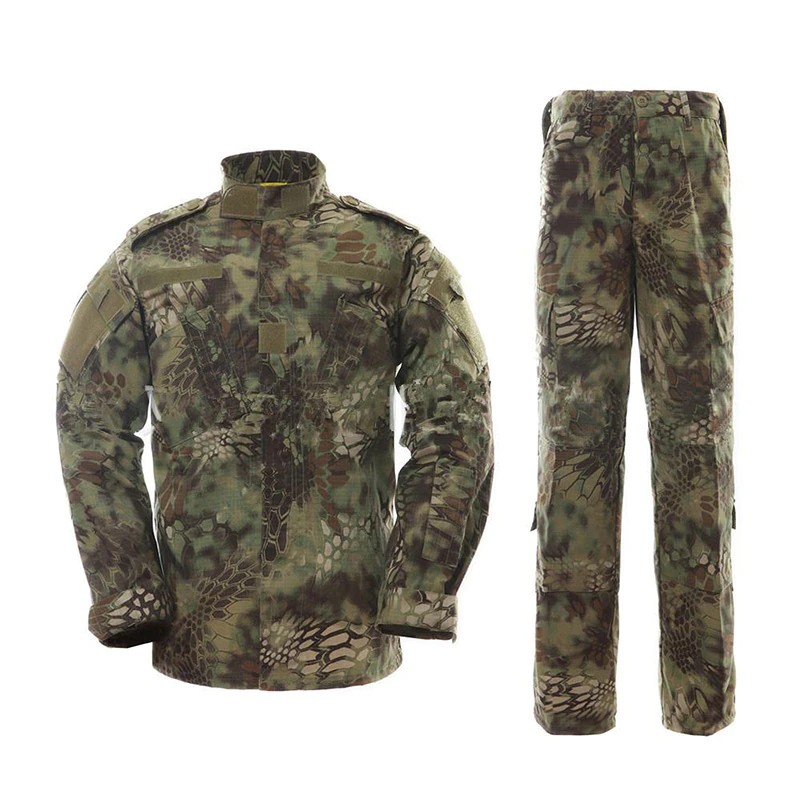 Airsoft Clothes for Indoor Activity
The perfect airsoft clothes are not going to be the same for every possible occasion you have with friends. We will primarily focus on the casual players that play airsoft indoors.
For starters, it is important to mention that comfort is the main thing you should look for. Wearing jeans, a shirt, and tennis shoes is going to be enough. You will feel comfortable during the entire game which will allow you to achieve better results.
On the other hand, we are pretty sure that most people would not want to spend a lot of money on airsoft clothes. When you look closer, the clothes we just mentioned are something you already have in your wardrobe. We suggest you wear some older stuff that you do no longer wear.
Additionally, if you want to dress up a bit more, black attire can be a good choice. Which color you will choose is up to you, but those colored in black, tan, or grey are usually even more affordable. In case you decide to wear black attire (that may be a bit more expensive), it can be interesting to buy new shoes as well that will match the black attire. However, this will be a good idea only for those people that are ready to invest in airsoft equipment.
In the end, something worth mentioning is that you also need to find a way to protect your head. How you will do that depends only on your tastes. Most people will decide on using beanies or hats. They are light, and most people already have them at home. However, if you want to look like a professional or you are simply afraid that you could get hurt, the helmet will also be a good option.
Still, there is one thing that you need to have in mind in case you decide on using a helmet. Not all airsoft masks will allow you to wear them. More precisely, you will not always feel comfortable. You will only manage to combine helmets with those masks that have a bit more space on the top. That is the reason why you will have to purchase both items wisely.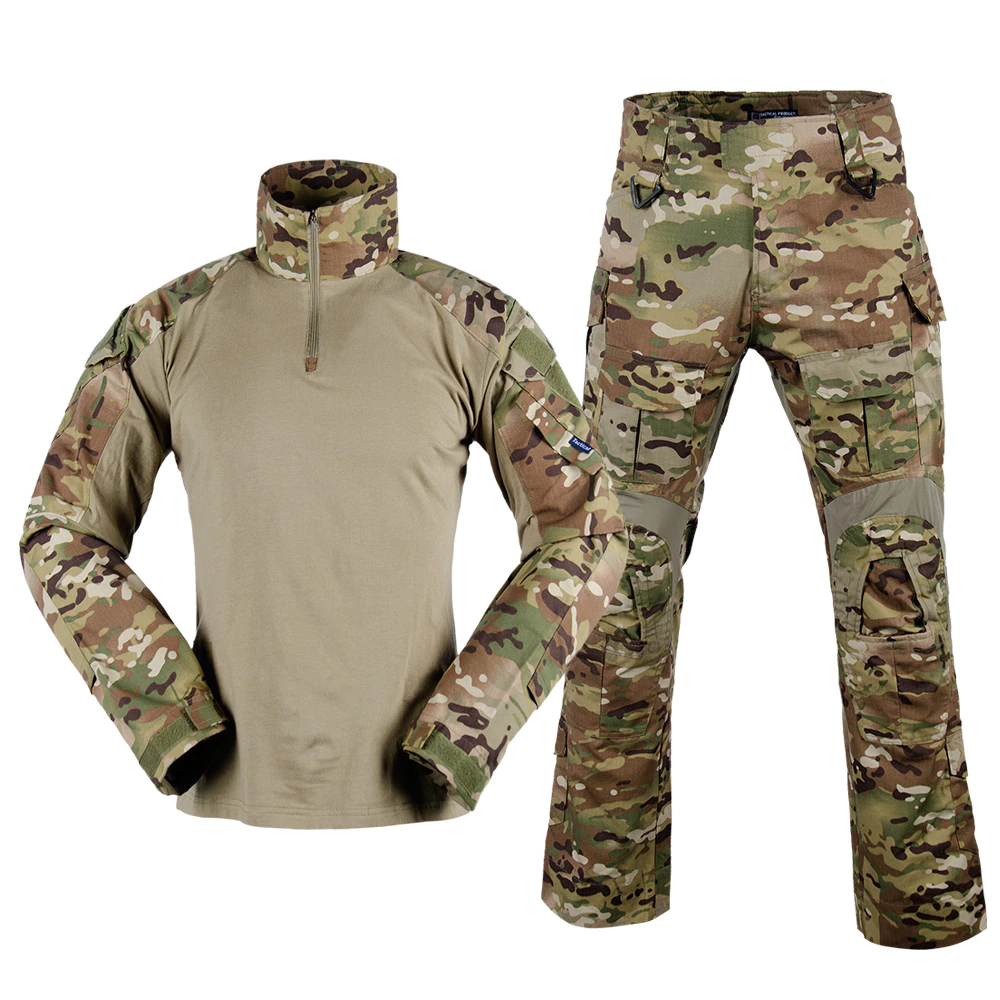 Airsoft Clothes for Outdoor Activity
Things are different if you are playing airsoft with your friends somewhere outdoors. The reason why you need to spend more time on this is simple – there are many factors that influence!
First of all, you need to be aware of the area where you will play airsoft. The purpose of the clothes will be to camouflage somewhere in nature and trick your opponents that way. Even if you are not hiding, they will need more time and patience to hit you during the direct battle. There are many styles and brands of camo online, so we recommend you spend a bit more time on researching all the options. Some of them are relatively cheap while others will cost you a fortune. Determine the budget before visiting any of them.
Yet, there are two more things that you also need to have in mind. For starters, you can't wear any clothes. You need to talk with your friends and check out which colors teams are going to wear. You can't be the only one who wears black clothes if your teammates are wearing grey or green. Despite that, some places where you can play airsoft determine the rules for all the players. For instance, in some places, you will not manage to green camo while in others something like that will be a requirement. Put all these factors into consideration!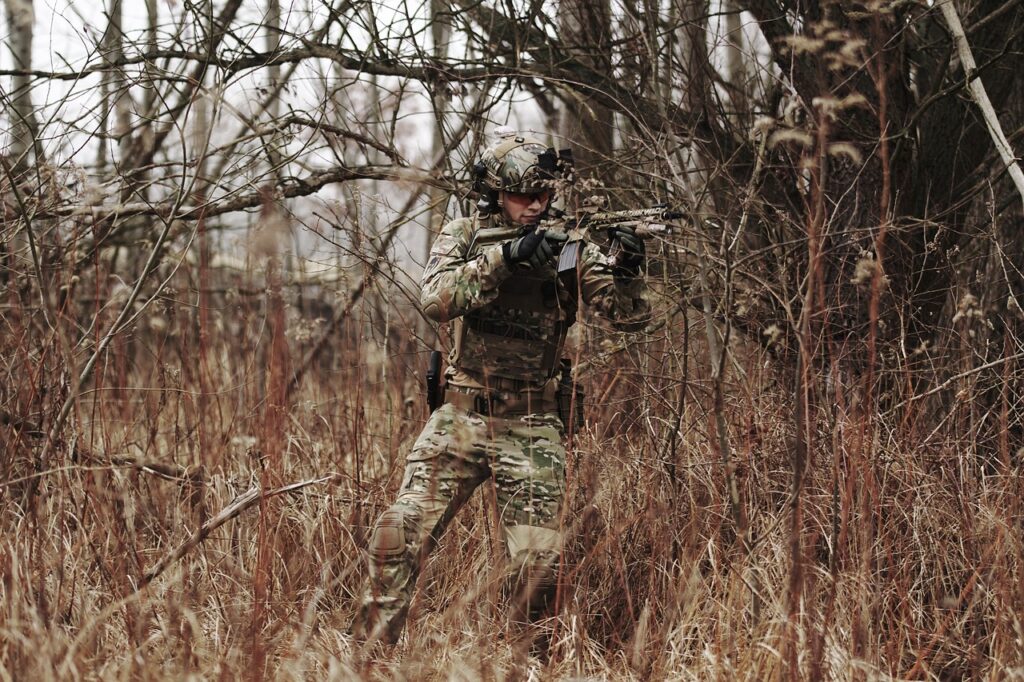 So, Where Can I Buy All These Clothes?
If money is not a problem for you, then the answer is simple – you can find appropriate airsoft clothes everywhere. On the other hand, if money is the problem, then you will have to look for alternatives. One of the options that you have is to visit military surplus stores. The clothes you can find there are relatively affordable and it offers a wide range of options. Another option you have is to visit eBay or Amazon as these two platforms also offer a wide range of options.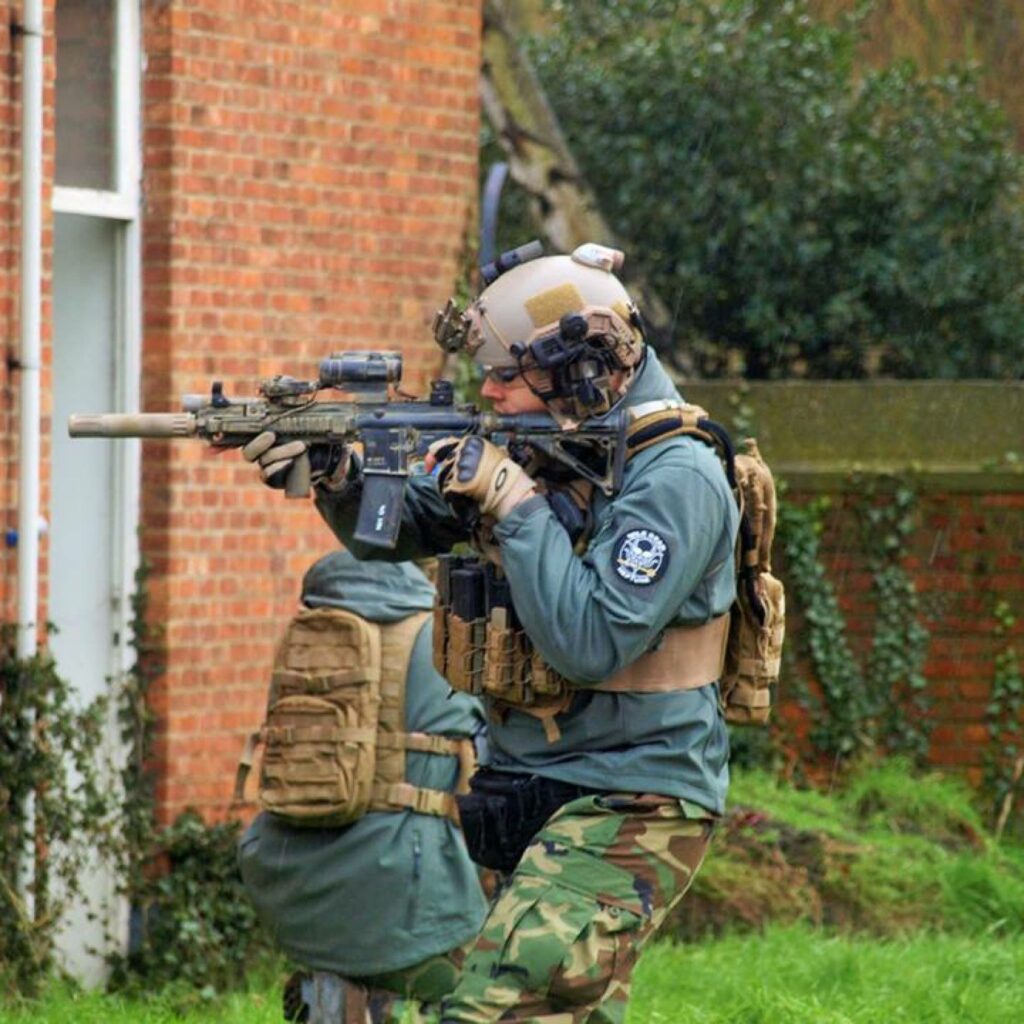 Final Thought: How to Become a Good Airsoft Player?
Many people are not pretty sure how they can improve their skills and play airsoft as professionals. For starters, you need to practice. There is a big chance you will lose many times until you become more accurate. However, gaining experience can be a lot quicker if you do certain things.
Despite appropriate clothes, you also need to find the best gun for your needs. Despite that, you and your friends need to function as a family. If you are not supporting each other, you will never manage to win. In the end, if you and your friends want to become better, a short education will always be good. Because of that, you can check out websites such as softair.blog and find out more about guns, strategies, appropriate clothes, and other factors that can influence the outcome.