Living in a house with many windows is a great choice for ventilation and letting in natural light. But while many windows provide for a good aesthetic that can also be a privacy concern. Anyone who lives on the lower floors and wants to preserve their privacy needs one kind of window covering or the other.
How you are choosing to cover your windows also shows your design style. So, make sure that it goes with the interior design of your house. Luckily, there are multiple types of window coverings available that give you plenty of options to find the most appropriate solution. In this article we will be listing multiple window coverings, the best of which you can choose according to your taste.
Blackout Film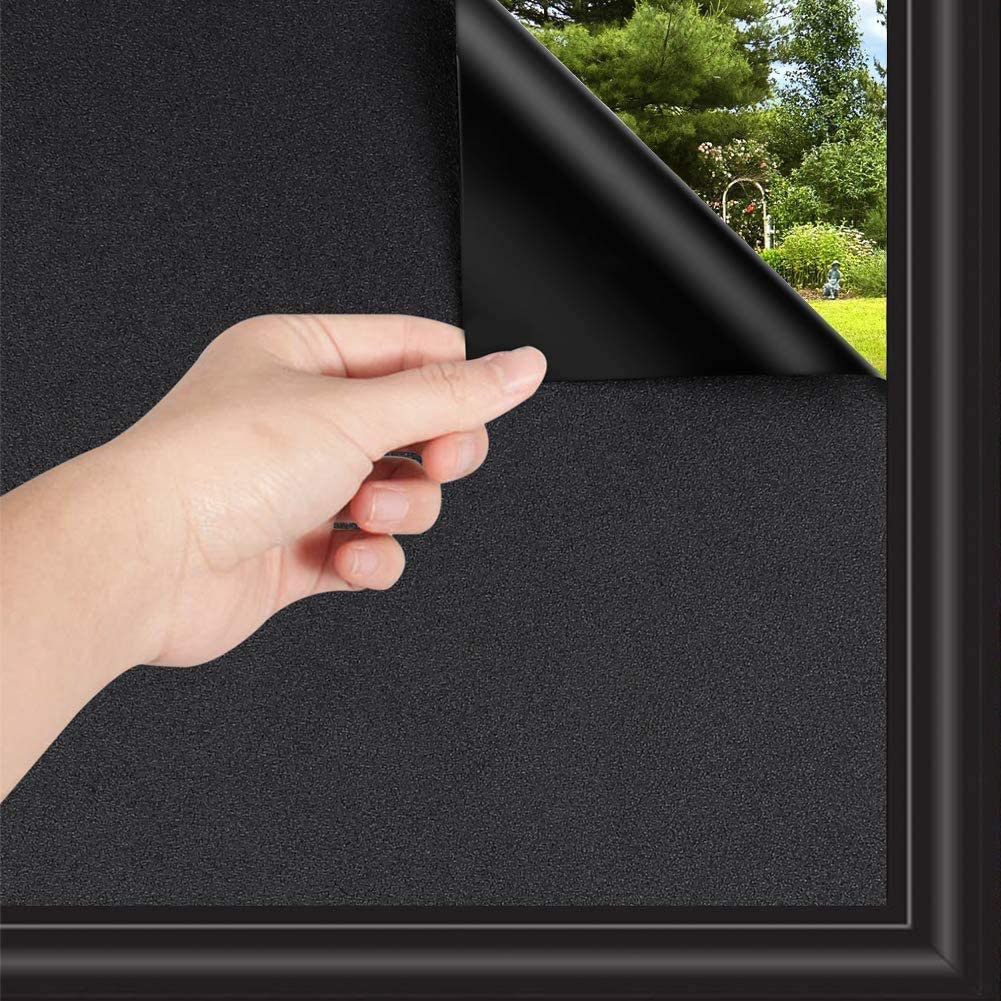 This covering offers exactly what their name suggests. A blackout film is available in multiple opacities depending on personal preference. The best part about this option is that once you put it to your window, your job is done. A privacy film is made to help you stay comfortable in your home, away from any prying eyes.
You can sit back and enjoy your privacy. If you work night shifts and need a comfortable atmosphere during the day to sleep, this can work out well for you. However, if you think that you will need to let some sunshine in during the day then going with a film with less opacity will work well. If you live in a busy area or have nosy neighbours, blackout film probably provides the perfect solution.
Drapes
This is an old school suggestion for you which will not require a lot of investment because you already might have it. Drapes are the oldest method to cover windows and protect your privacy. The best part about this alternative is that you can choose the thickness of the drapes according to your need.
Additionally, if you do not want to change the aesthetic of your home, drapes can be your best bet. These are available in multiple colours, textures, and fabrics made to blend in with the theme of your home. You can also adjust the length depending on the height of your windows. A couple of drapes can also effectively cover a window of any width without needing excessive reinforcements.
One-Way Mirror Film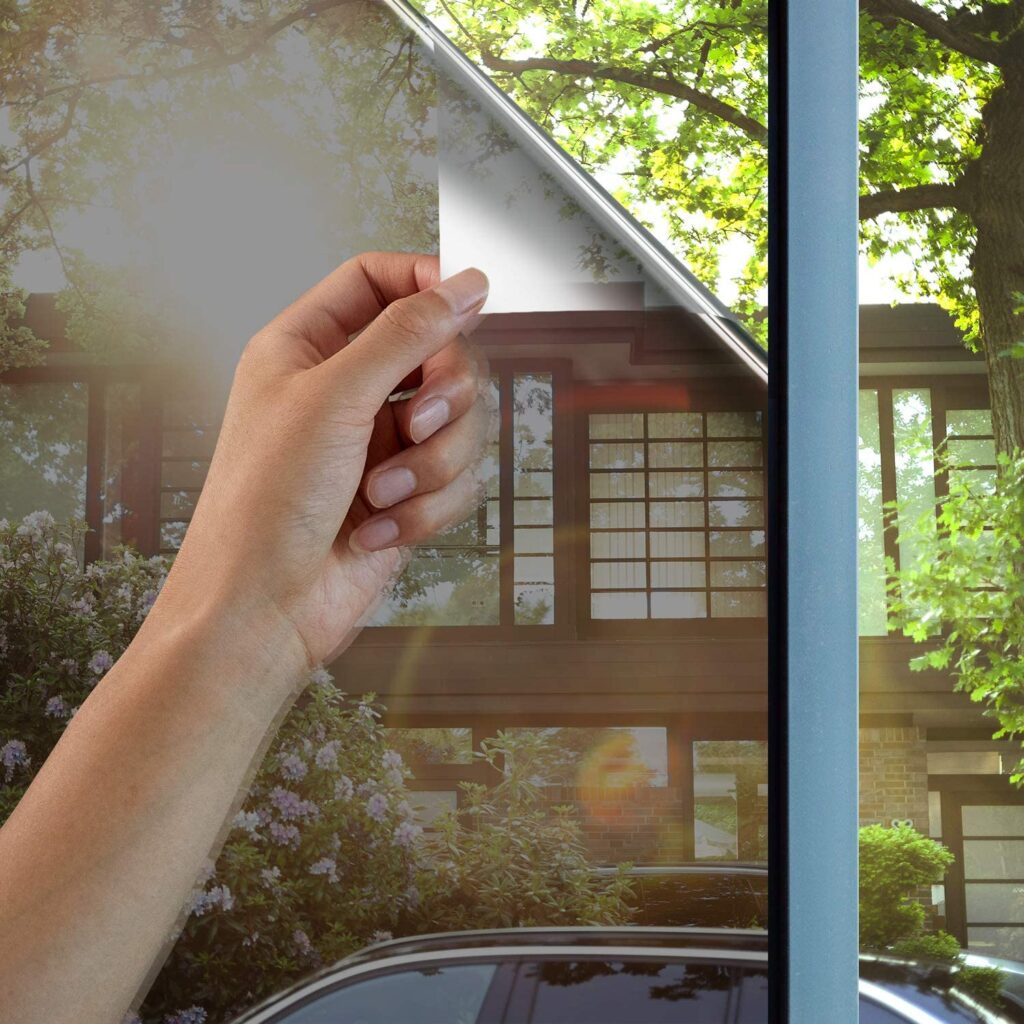 There is something impeccably stylish about having a one-way mirror film to your windows. If your primary objective for choosing a privacy cover is not letting anyone peak through, this option is made for you. It will not block any sunlight and will allow you to experience the world without worry about privacy intrusion.
A one-way mirror film will make your house look good from the outside. Additionally, you would not have to make any changes to the interior design of your home because the windows will keep on functioning normally. If you feel the need to block the harsh sunlight, you can always cover the glass with drapes. So when it comes to privacy, a one-way mirror film effectively makes people unable to look into your business.
Frosted Glass
If you want to change the aesthetic of your home, frosted glass is a perfect choice. The best part about the salt on it is that you will not need any kind of drapes or films to protect your privacy. At the time of construction you can contact the person in charge to find frosted glass which will be installed in your frames.
This will allow you to look at the world without the world getting a clear glimpse of you. The benefits of frosted glass include saving up on the utility cost for your electricity bill. As much as this glass is perfect for privacy, it also adds a textural dimension to the interior design of your home. If you are renovating your home and need to switch things up with the glass and the window, it is a great decorative choice.
Cellular Shades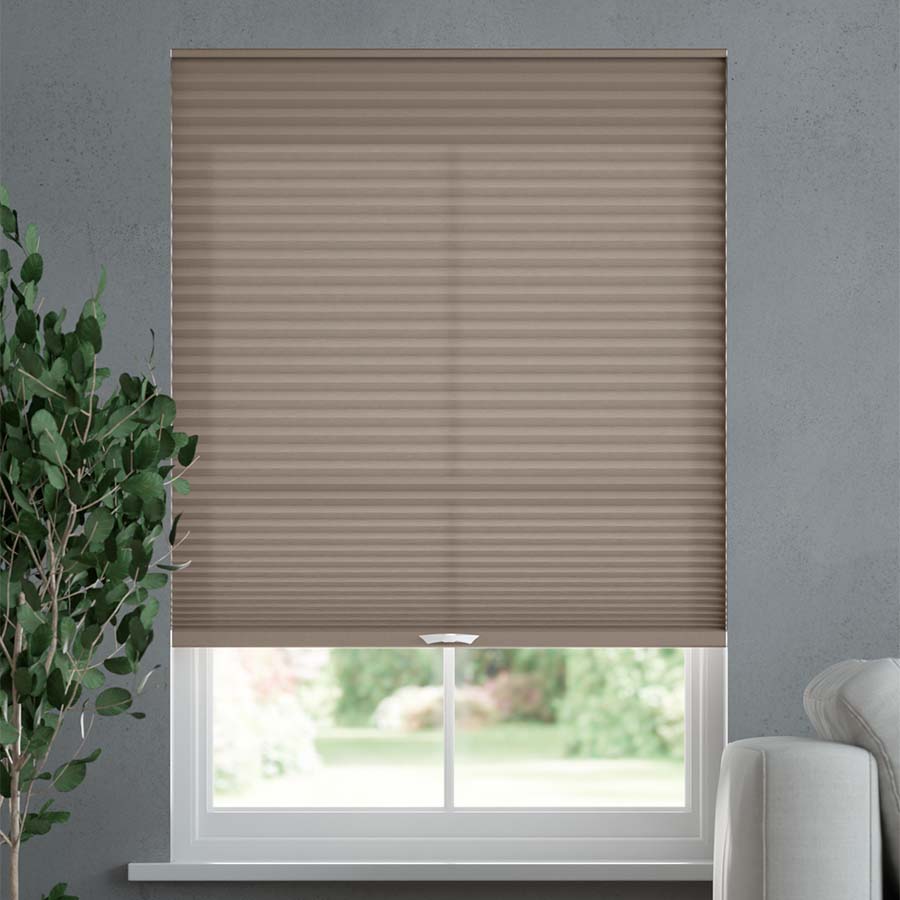 Cellular shades are the typical choice which will only require you to pull the film down depending on when you need privacy. The most common colours in which they are available are softer tones like beige and white. A window covering also protects your privacy cannot get better than cellular shades because it helps at multiple levels.
Its first benefit is that it is exhaustible so you can choose when to cover your windows and when to let the sunlight in. Another advantage is that a minimalist interior will work well with this option especially if the wall colour matches that of the shades. You will also be able to help in effective climate control in the room.
All you have to do is cover your windows so that the glass does not absorb too much heat or cooling. This protective covering will help you stay safe from any intruders while saving money for energy bills. The accessibility is a great advantage because all you need to do is pull a string or lift it up to adjust the cover.
Shutters
We cannot complete this article without mentioning shutters. They are the trusted option for window covering and work extremely well with both minimalistic homes and modern design. No matter the approach you are taking with your interior design, shutters will always protect the privacy of all the people in a house. They also allow for maximum adjustability depending on the weather. You will also get some help with climate control.
The Takeaway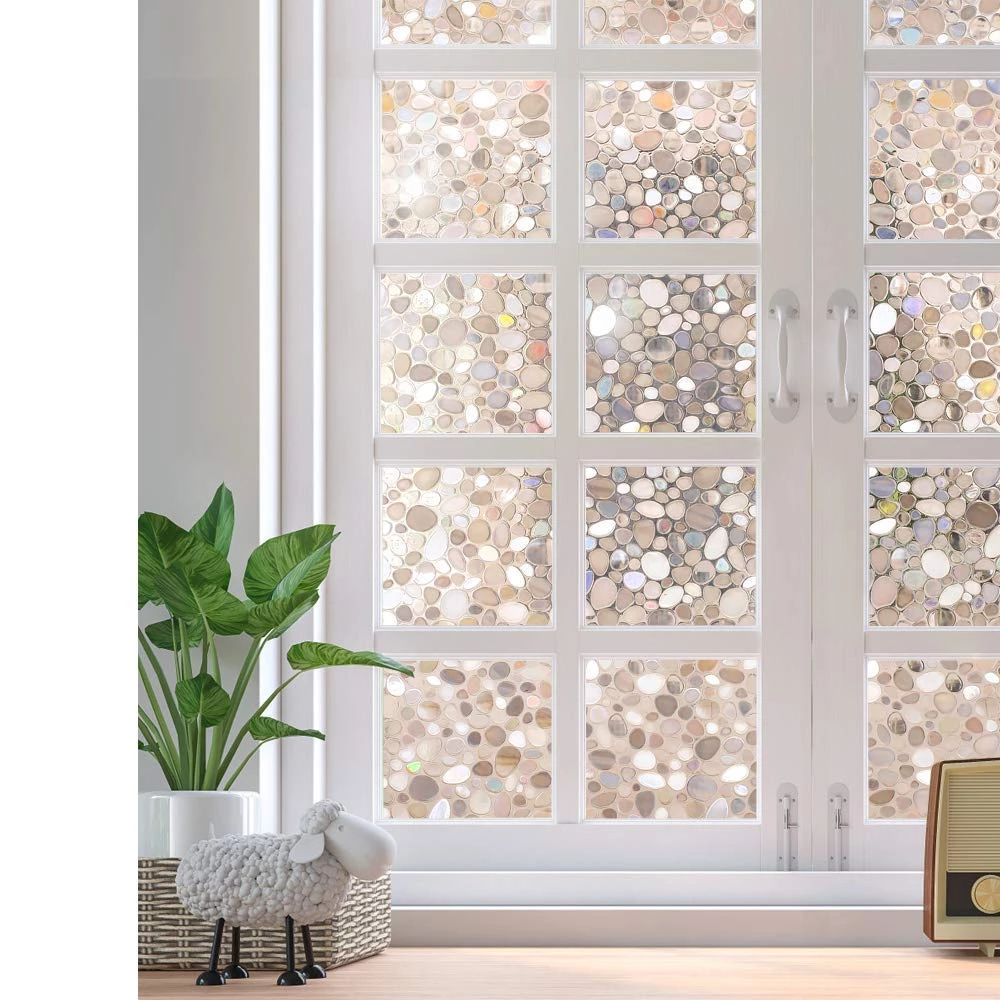 We have mentioned some of the most common and effective means of covering windows for privacy. Choosing one of these completely depends on subjective choice as well as interior design. The budget of a construction process will also impact your choice of a window covering. Upgrades such as frosted or stained glass takes privacy a step further. You will still have to use some sort of covering to enhance privacy like drapes or blackout films.