AMC is coming up with an anthology series titled Soulmates on its platform soon. The first season of the anthology series will make its debut on the network in October this year. Here is everything we know about the new anthology series Soulmates on the AMC network.
Soulmates: When Will The Anthology Series Arrive On The Network?
After the recent trailer launch of Soulmates, the viewers of the AMC network are looking forward to watching the first season of Soulmates on the network. They need not wait longer to watch the new anthology on AMC. Soulmates, the new anthology series, will arrive on the network on October 5 this year.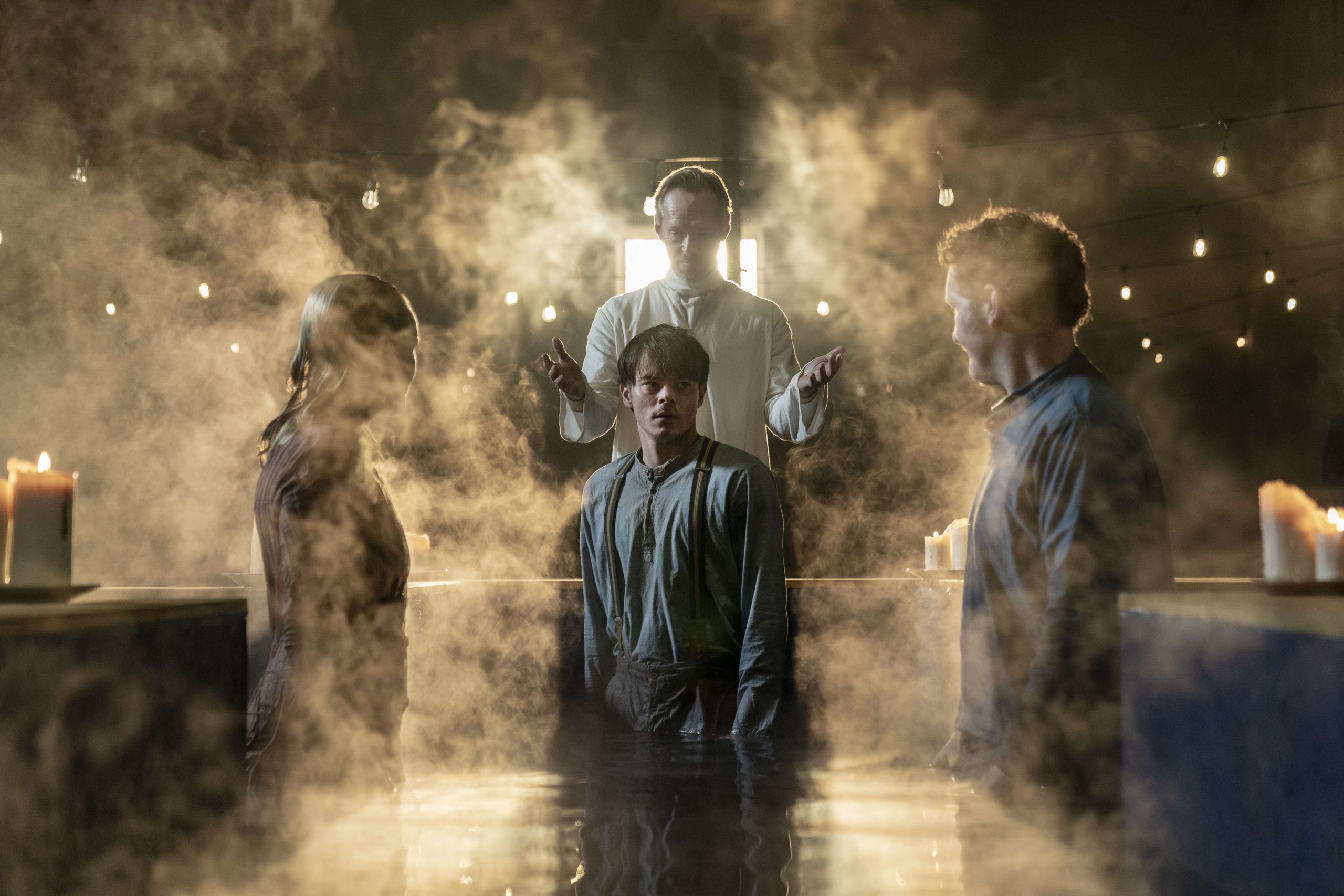 source: syfy.com
Soulmates: What Is The Premise Of The Upcoming Anthology Series?
Soulmates will take the viewers into the future fifteen years from now. The upcoming series has an interesting scientific take on finding soulmates. An interesting scientific discovery can change the lives of the people of Earth. The upcoming series will air six one hour episodes, and each episode will air a different story. Each story will be told from a different angle. A scientific test can reveal who the soulmate of a person is. But, the scientific test also affects the relationships in different ways.
Soulmates: Who Will Be A Part Of The Cast In The First Season?
Each episode of the first season will have a different cast. The actors who will be a part of the first season of the anthology series, Soulmates, are Sarah Snook, David Costabile, Sonya Cassidy, Malin Akerman, Bill Skarsgård, Betsy Brandt, Charlie Heaton, Kingsley Ben-Adir, JJ Feild, Laia Costa, Shamier Anderson, Georgina Campbell, and Nathan Stewart-Jarrett.
Soulmates: Has The Series Been Renewed For The Second Season?
The first season of Soulmates is still to release, but the network has renewed the anthology series for the second season.
Soulmates: The Team Behind The Anthology Series
Will Bridges and Brett Goldstein are the writers of the anthology series. Bridges and Goldstein will act as the executive producers along with Jolyon Symonds via Fearless Minds.
The first season of the anthology series, Soulmates, will debut on the AMC network on October 5.