Although people spend a solid part of their days on their feeds, it's not so easy to stand out from all the content on social media. What's worse, in light of recent events many companies have seen radical challenges forcing them to try to adapt and rethink their strategy. Budget cuts and limited opportunities to produce visual content have forced many businesses to find creative solutions.=
Because of the limitations, many have chosen contemporary stock photography websites as their go-to source for authentic, interesting, and artistic images to fill their feeds and projects. Others turned their attention to the recent trend of user-generated content (UGC).
Besides UGC being in high demand in 2022, there are several trends every marketer must know right now to succeed in the stressful online environment. Minding all the latest trends is good for business at any time, but in these unstable and frustrating times being up-to-date is a key for the survival of your brand.
Video content dominates and is still the key to success 
According to the most recent data that analyzes the global web during the COVID-19 pandemic, video accounts for 60% of the whole internet traffic which is pretty impressive. YouTube alone accounts for almost 16% of the global internet traffic (in comparison, in 2019 it was less than 9%). It's also no secret that different video formats such as Stories on Instagram have surged. It is predicted that in the nearest future, the traffic will keep growing, and in a year or two video streaming will account for more than 80% of all traffic.
The success of video content in general over the last few years is no surprise since most people do prefer watching over reading. Many would rather watch a video on brand updates, product reviews, or how-to hacks than read an article with the very same content. Keeping that in mind, any business can benefit from adopting some video content to their marketing strategy to see significant returns in engagement and lead generation.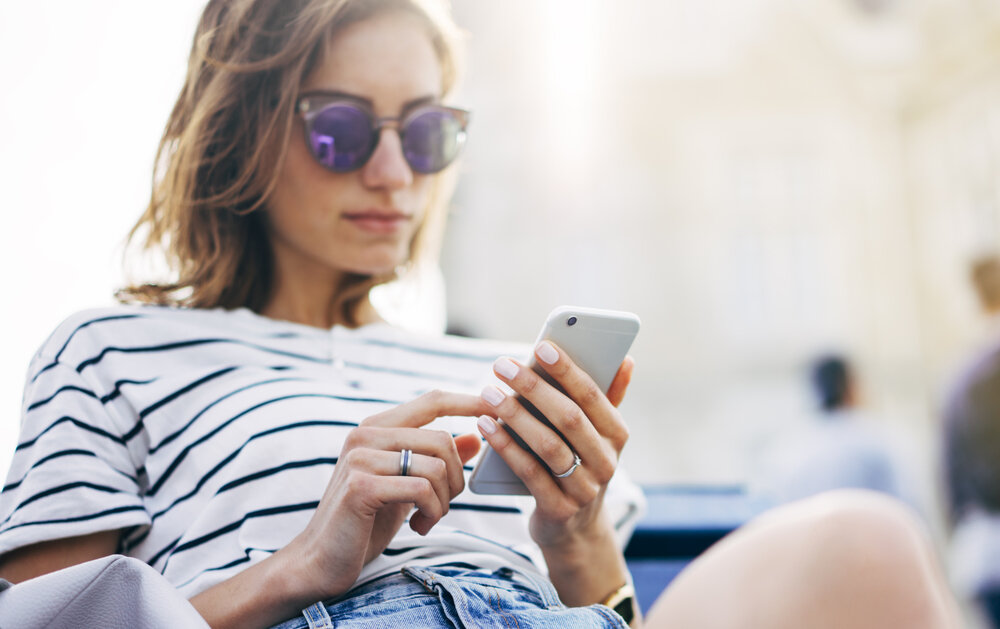 Ephemeral content is blooming
The content available for very limited time such as Stories on Instagram or Facebook is called ephemeral content. It stays live only for 24 hours and is very short – several seconds on average. The user attention span is only 8 seconds and is expected to decrease in the years ahead, so it's clear that ephemeral content is here to stay and will continue to grow in the future.
In light of recent events more and more people spend hours on their social media feed and start their days watching stories. Your business can win from dedicating some efforts into creating engaging and entertaining Instagram stories. You can use amazing and free online tools like Crello to create awesome visuals, graphics, and animations without any design skills.
Storytelling is the greatest creative approach to engage the audience
With the rise of Stories comes the focus on storytelling. It's easy to engage your audience with a  series of stories that relate to each other. Storytelling keeps the audience entertained and focused on the brand for a longer period of time than usual random ephemeral content posted from time to time. It's worth your efforts to invest into more elaborate and artistic storytelling in your digital marketing strategy.
Another form of storytelling is a visual narrative in your feed. For example, some bloggers and brands use a color gradient approach, visual associations, and other forms of visual narrative from post to post to boost the popularity of their accounts on Instagram. Since this social media platform initially was all about aesthetics, it's no head-scratcher that the approach works really well in terms of appealing to users in a creative and refreshing way.
Marketers start to pay more attention to niche influencers
The influencer marketing industry is estimated to reach almost $10 billion in 2022 with Instagram and YouTube influencers doing better than ever. People look up to influencers and content creators and genuinely believe their opinions and reviews. That's why more and more brands collaborate with influencers for their social media ad campaigns and digital projects. 
Although influencer marketing isn't a recent thing at all, the new trend here is that many brands have changed their approach to teaming up with influencers. Instead of spending tons of money on an influencer with hundreds of thousands of followers, they invite several niche influencers with smaller but no less dedicated audiences to participate in their social media marketing efforts.
Social media communities are on demand
In 2022 it's not enough for users to just follow a brand on different social media platforms. Instead, they want a strong community around the brand to exchange their reviews and experience, and simply talk to people who share their interests. That's why many businesses create private Facebook groups or chats in messengers like WhatsApp or Telegram for the community around their brand.
Such communities allow companies to network, build a strong brand image, show the 'human' side of their business, and become more trustworthy for their current and future clients.
Personalization of ads is the new norm for social media marketing
How often have you noticed that once you click on an ad in your social media feeds, a platform starts to show you more and more similar brands or products? That's the very basics of how social media ads work nowadays, and with artificial intelligence algorithms improving rapidly, the ads that users see on a daily basis will be more personalized than ever before.
Social media platforms provide elaborate tools to customize your ads allowing you to choose the location, gender, preferences, and interests of those who will stumble upon your ad on their feeds. Having thoroughly researched your target audience, you will be able to create several ads for different social groups within your audience appealing to them in a personal and unique way.
Local targeting continues to rise
When companies want to bring some organic traffic to their websites, they optimize for very specific keywords. The equivalent for social media is local or location-based targeting. For example, Instagram users can often see that many brands that sell things online and deliver them to many states, set different locations for their different posts.They can change places within the city, or other cities, regions, and even countries. That allows them to reach more clients – since they can ship almost anywhere.
Local targeting isn't a new trend, but in 2022 it's certainly going to keep appealing to potential clients on social media because of its easy implementation. For this, you don't need any investments or special skills to test it.
Brands keep integrating user-generated content into their social media strategy
In today's world every social media user is a creator. With people posting photo and video reviews on products and willing to openly share their experiences, businesses started to notice that users really do appreciate personal, down-to-earth, and genuine content. User-generated content is trust-worthy and sincere, that's why many businesses integrate UGC into their marketing strategy.
In 2022 it's hard to imagine a company selling things without any reviews from its customers available on their platforms, and many people won't buy a product without reading the feedback first. The feedback and reviews from users is the simplest form of user-generated content, and companies find different ways to engage their audience to get responses. Brands offer their subscribers to share stories and posts responding to their contests or giveaways and tag the company, which understandably skyrockets the engagement.
What's next?
In 2022, reaching your marketing goals on social media platforms might seem like a real challenge for many businesses, but no matter how high the competition is, there are always opportunities to grow and be more successful than your competitors. Always find new ways to learn something and gain useful knowledge on the latest trends.