Grey's Anatomy is back with its another season. This season will show how the doctors are tackling with the global coronavirus pandemic, the world is suffering from right now. Here's everything we know about the new season of Grey's Anatomy.
Grey Anatomy's new season will tackle with coronavirus!
In its 17th season of series Grey's Anatomy, ABC will reportedly tackle the global coronavirus pandemic. This season will focus on the current coronavirus virus epidemic. Surgical interns, residents, and show attendees are ready to detect this deadly virus as doctors in Season 17 treat Coronovirus patients and the entire situation.
The show and their channel's Instagram ID mentioned earlier that they will be back with a new season soon. Her new season will continue at noon, which is Thursday.
The producers are meeting doctors to know their experience with the virus!
The executive producer said the show's authors are meeting with real-life doctors who have shared their stories on how to deal with the epidemic. Wernoff said it is painful to hear about the suffering suffered by patients and health workers during the epidemic. Filming for the new season has not started, but Wernoff said the writers began writing stories.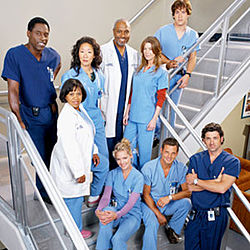 The production was halted due to the coronavirus!
Chapter 16 of the long-running medical drama was interrupted due to the epidemic and ended in episode 21, which aired on April 9. Filming for the last four episodes of Season 16 could not be completed due to this ongoing epidemic.
Grey's Anatomy's Cast
The cast of Grey Anatomy may include stars like:
Ellen Pompeo as Dr. Meredith Gray,
Sandra Oh as Christina Yang,
Katherine Heigl as Izzie Stevens,
Derek Shepherd as Justin Chambers,
Drs. TR Knight as George O. Malley
Chandra Wilson as Miranda Bailey