We all have watched the show Mickey Mouse which aired on Disney. Our favorite Mickey Mouse Series is heading towards the online streaming service Disney Plus with a new animated short series.
Here's Everything A Mickey Mouse Fan Should Know About The New Series
What's The Premiere Date For New Mickey Mouse Series?
Paul Rudish, Emmy Award-winning artist and supervising director of "The Mickey Mouse" series is coming back again this November with a new Mickey Mouse Series on Disney Plus. On Monday, Disney+ told about the series in a press and also revealed the premiere date of the show. The show will be streaming on November 18, on Mickey Mouse's birthday.
New Mickey Mouse Series: Plot
"The Wonderful World of Mickey Mouse" is a classic art feature series that includes Mickey Mouse, Minnie Mouse, Donald Duck, Daisy, Goofy, and Pluto. Each series is about seven minutes. On premiere two new shorts will be released every Friday, a total of ten shorts will be released in the year 2023 and will be followed by another ten shots in summer in the year 2023.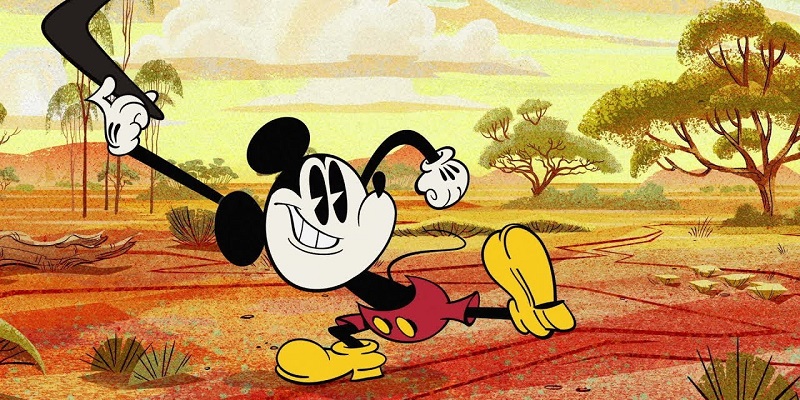 The "Mickey Mouse" series premiered on the Disney channel in 2013 and featured for continuous five seasons and about 96 episodes which showed a magical fantasy world of Mickey and his best companions, inspired by Mickey's 1928 beginning.
Other Major Updates Regaring The Show
The series "The Wonderful World of Mickey Mouse" is produced by Disney Television Animation and the famous composer Christopher Wills will be providing the music of the series who is also an Emmy-Award nominated composer.
Mickey, Minnie, Donald, Daisy, Goofy, and Pluto all will go on their greatest adventure as every time it does. The episodes will include the stories inspired by the lands at Disney Parks.
All the five seasons of the "Mickey Mouse" shorts are available on Disney Plus, for those who can't wait to watch their favorite show and want something to watch for now can go and binge-watch the shorts.