It's common for ladies to be suspicious of their man, especially if they don't know him well. That does not mean you hold on to the feeling simply because you have no solution. Since he has his phone, you can use that to know where he is and what he is doing.
Phone tracking apps are already available, but we will be telling you about the best. Here, you will learn that you can track his phone without his knowledge. Also, you will only need the phone once when setting up the chosen solution.
So, ladies, it's time to know your man in ways he will never suspect.
Part 1: Spyic Phone Tracking App
When tracking your boyfriend's phone, you need a solution that is good at its job. This is essential, especially if your boyfriend is one of the tech-savvy guys. In that case, let's see what the first app can do.
It's the Spyic solution that millions of people have been using in more than 190 countries. So, it's indeed popular and for a good reason. Once you set it up, it will show you everything on your boyfriend's phone.
Next, it will never be visible, thanks to the stealth mode feature. It's a specification that allows you to hide the application after acquiring it. So, your boyfriend will never have a clue about what's going on.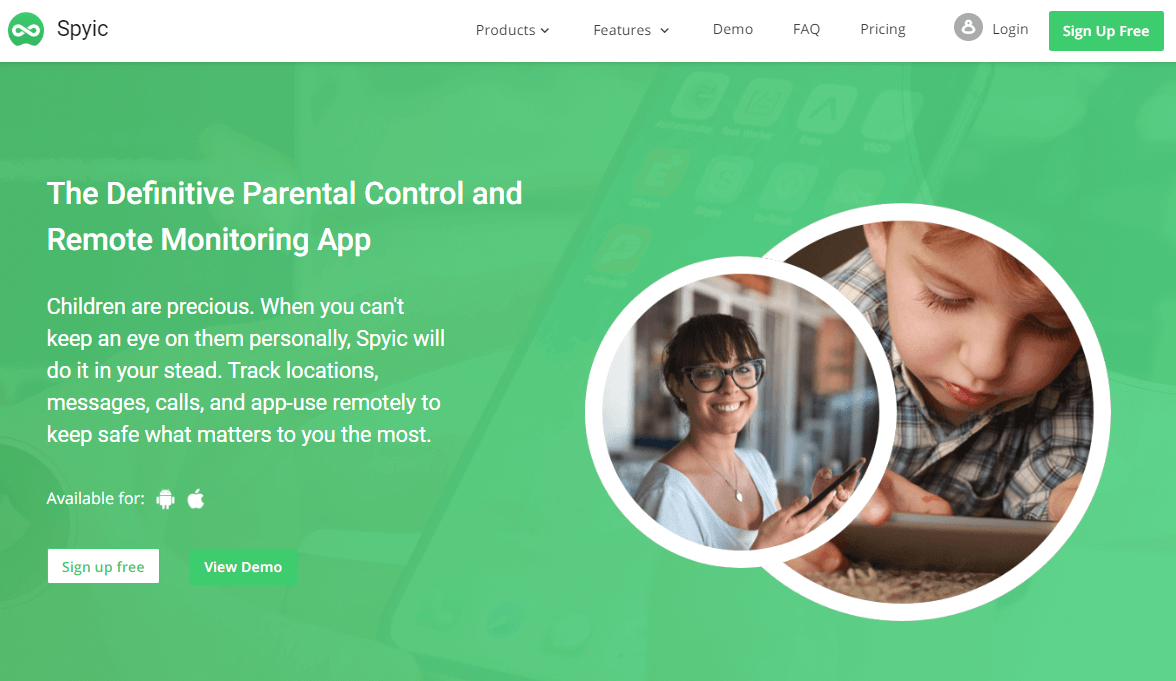 Spyic is also the simplest tracking app you will ever set up. It does not need any rooting or jailbreaking to use it. Therefore, your boyfriend will not wonder what has changed how his phone functions.
Now, the setup process depends on what your man is using. If he has an Android, make sure it has OS version 4.0 and above. Next, you need to install the app once on his phone. It will only take 2MB memory space, and you also activate stealth mode in the process.
In iOS, you don't need the installation process. Spyic tracks the phone using the iCloud ID online. What you need is to register and then verify the iCloud ID online. It works with iOS 7.0 or later. Once the setup is complete, regardless of the platform, you can now proceed online.
In there, Spyic can track with over 35 features. The dashboard is user-friendly, well arranged, web-based, and compatible with all browsers. Those are the qualities that allow you to login anywhere as long as you have an internet connection.
Spyic is a track my boyfriend's phone app that you can use regardless of where he goes. While he tells you that he is on a trip, here is what your dashboard will be revealing:
Spyic Tracking Features
All the saved contact details

All the calls made, received, or missed. You will also get the timestamps, contact details and timestamps

Real-time location and all the other visited places

Geofencing alerts

Social media activities

Etc.
To get all the other features, we urge you to visit the main website. Spyic has more information on there that you can read as you register for an account. All the boyfriend's data is well secured from external attacks.
Spyic makes sure of that by syncing the information when you log in to your account. The moment you log out, all the information is discarded. That implies you are the only one who can view the data.
How to Track a Phone Using Spyic
Step 1: Visit the Spyic website and register an account. Choose the phone's OS and then proceed to pay for a suitable plan.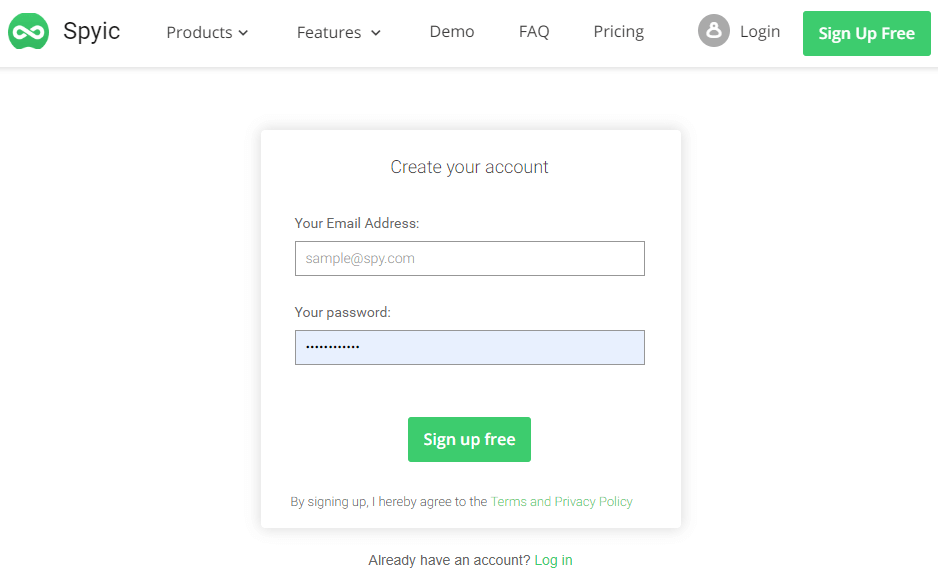 Step 2: After the payment, you will receive an email with all the instructions. Use them to setup Spyic on your culprit's phone.
Step 3: After completing, login to your account remotely to view the results. The dashboard will be there with all the features on the left menu.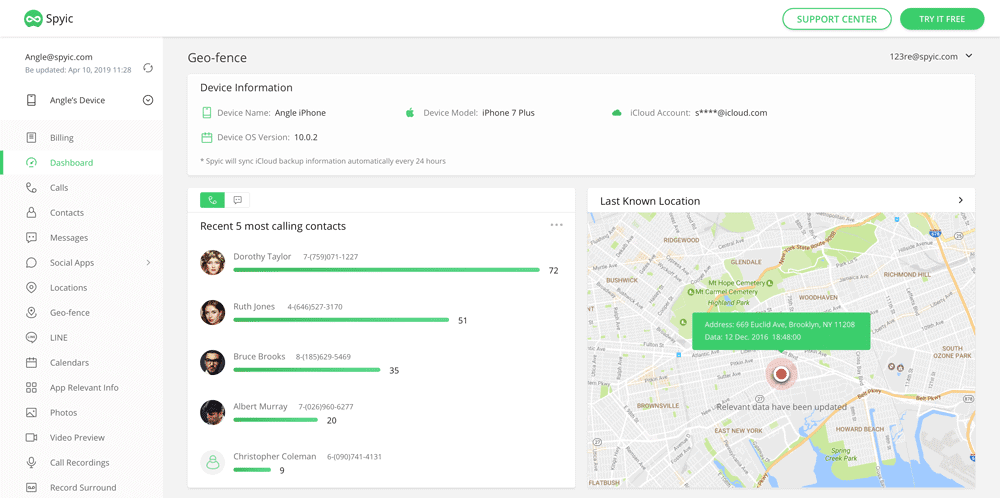 To track the phone location, use the 'Location' feature to see the real-time location. You will also see the other places he has been to.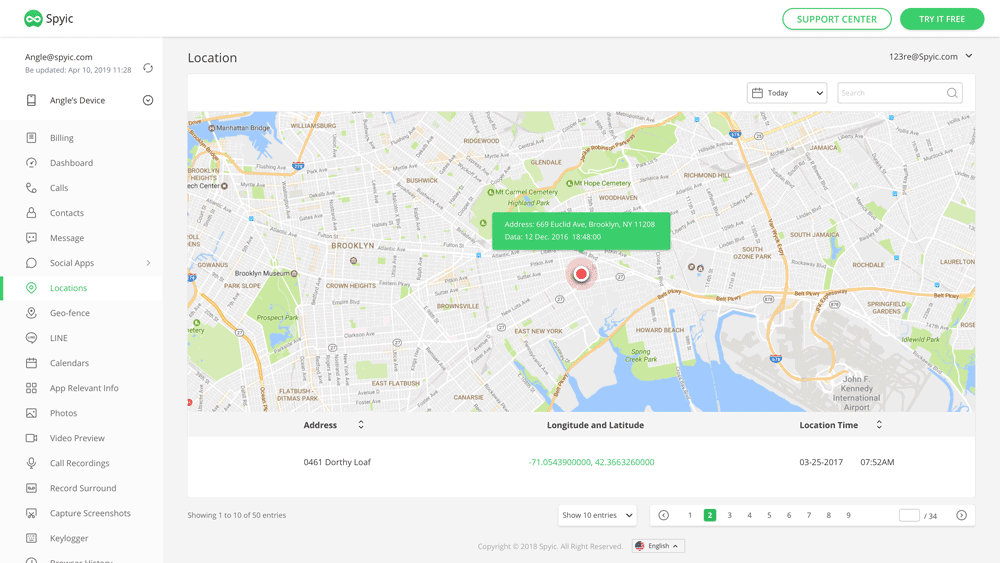 For the restrictions, use the Geofencing option.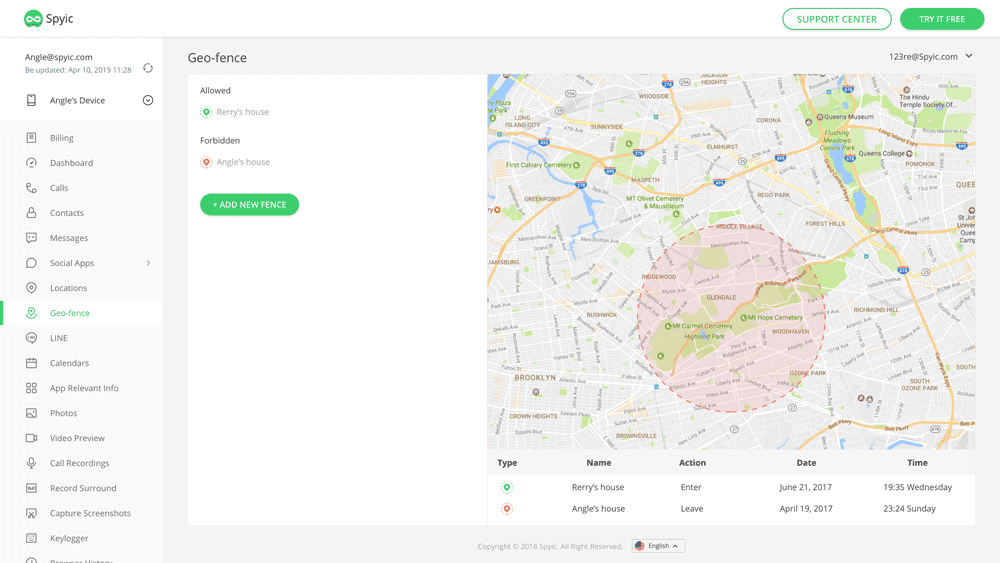 The rest of the items are also available if you use the links in the menu.
Part 2: Spyier Phone Tracking App
Another way to track your boyfriend's phone is by using Spyier. It can track the phone's real-time location and other activities too. They include calls, SMSs, social media, photos, videos, etc. After the setup, you get to enjoy more than 30 features on the dashboard.
You can use it on both Android and iOS devices. There is no rooting or jailbreaking needed before the setup. Once you acquire it, you can log in anywhere as long as you have an internet connection.
Part 3: Minspy Phone Tracking App
Your boyfriend will never discover Minspy when you use it to track his phone. It has the stealth mode feature that hides it after the setup. In iOS, it's automatic since you use the iCloud ID to track the phone via the main website.
For Android, you need to activate the specification during the installation process. For the tracking results, they will be in your online account. They include contacts, SMSs, calls, media files, browsing history, and SIM Card, among others.
You also don't need to root or jailbreak his phone to use Minspy.
Part 4: Track Phone with Spyine
Spyine has the tracking features too to tell you where the boyfriend is. The location feature will tell you the exact location, and all the other previously visited places. There is also the Geofencing feature to impose restrictions and give you alerts.
Those are among the 30+ features you get on the dashboard after installing. The rest involve contacts, social media, calendar notes, and installed applications. You can use Spyine on Android 4.0 and above and iOS 7.0 or later.
Part 5: Track Phone with Neatspy
The last application that you can use to track your boyfriend is Neatspy solution. You can use it on Android and iOS devices without any rooting or jailbreaking. Androids require a one-time installation and stealth mode activation.
For iOS, you need to verify the iCloud credentials after registering an account. After the setup, the updates will be in your online account. Neatspy can track the calls, location, social media, calendar notes, and keylogger reports.
There are other features to enjoy as well. Check out the leading website for more information.
Conclusion
Those are the five ways you can use to tell what your boyfriend is doing. Once you get an app like Spyic, it will always update you no matter where he is. You only need an internet connection after the setup to check on what is in the account.
You can choose any of them to see how it all works. The most important thing is that your boyfriend will not see anything coming.